Cheap Flights to Hofuf Airport
Flights to Hofuf
Book flights to Hofuf and explore Saudi Arabia's Al-Ahsa oasis or immerse into the region's archaeological sites and rich history. Poised at the halfway point between Riyadh and Dammam, Hofuf is known for its five-star hotels, Ottoman castles, bustling souqs, and limestone caves. Book a flight to Hofuf with Rehlat.com to see Arabia old and new, from camel racing to luxurious malls. One way or round trip flight, you get the best deals and offers on Hofuf flights with Rehlat. Sign up for the newsletter and be updated about discounts and other travel inspirations.
Things to Do & Popular Places in Hofuf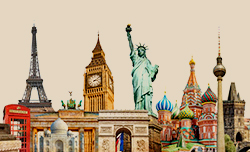 Don't Miss Souks and Places in Hofuf
Al-Hofuf is the major urban center in the Al-Ahsa Oasis in the Eastern Province of Saudi Arabia. Al-Ahsa Oasis also nominated as one of the Seven Wonders of the World. Discover the beautiful antiquities and landmarks of Al-Ahsa, which is packed with vast a number of archaeological sites, historical monuments and ancient buildings.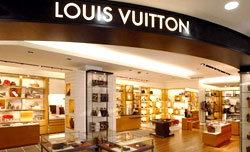 Best Shopping Places
Hofuf is a shopping garden for antiques and traditional items. There is the Traditional Village Market shopping area where you can find everything from electronics and furniture to clothing and jewelry on sale. When in Hofuf, don't miss the Qaisariah Souq which is a cultural attraction and a shopping venue too. The souq reflects the spirit of ancient period, tradition, and Arabic architecture. Look for fabrics, crafts, spices, etc. in this unique place.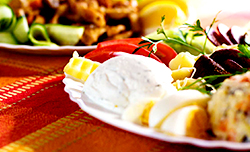 Food and Dining in Hofuf
Al-Hofuf consists of wide range of cafes, restaurants, stores, fashion boutiques and many more. It will be an amazing experience to taste the traditional Al Ahsa dishes such as Baladi cheese, Ful medames, Haneeth, Hininy, Jalamah, Jibneh Arabieh, Ka'ak, Kabsa, Khmer, Markook, Mutabbaq and Sambusak. You can find several best restaurants and some of them are listed Cooper chandni, Oregano, Fridays, MacDonald's, topaz, Des amis, Dewanyat almoltaqa, Tako Hut and Solitaire Restaurant.
Transportation in Hofuf
You can find a number of buses, trains and taxis to travel across the city. Saudi Railways Organization operates a number of passenger trains every day in between Riyadh and Dammam, which will stop in between at Hofuf (Al Ahsa) and Biqaq. It will take around 4 to 5 hours to travel from Riyadh to Dammam.
Hofuf Airport Information
Al-Ahsa International Airport is major airport in the city, located in Eastern Province of Saudi Arabia. The airport features one runway designated 16/34 with an asphalt surface, which measures around 3,060 by 45 meters. The airport serves single terminal named Terminal 1-This terminal manages passengers from both domestic and international flights. It will serve thousands of passengers every day.
Local Transportation To & From Hofuf Airport
The local transport system operates many buses and taxis from the city to Al-Ahsa International Airport. It will take around 20 minutes to travel from Alahsa Airport to Al Ahsa, which is about 28 kilometers.
Popular Airline Routes
Hofuf Airport AddressAl-Ahsa International Airport ,
Al Hofuf,
Saudi Arabia
Phone: +966 9200 11233
Scroll