Cheap Flights to Abha Airport
Flights to Abha
Abha is a popular holiday destination located in the Asir Province, Saudi Arabia. It is a popular summer escape for Saudis. The city has plenty of attractions to visit and interesting activities to do. Book your flights to Abha and experience the incredible travel with Rehlat. Rehlat is Middle East's fastest-growing online travel companies offering flights to hundreds of destinations worldwide. Get your bookings done on Rehlat and experience your first ever low-cost trip only with Rehlat. Sign up for Rehlat's newsletter and be the first to avail its latest flight deals.
Things to Do & Popular Places in Abha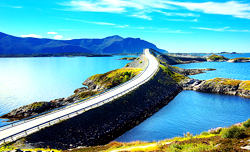 Don't Miss Shada Archaeological Palace
Tourists shouldn't miss visiting the Shada Archaeological Palace. It is an important historic palace in the Abha city. Abu Kheyal Park Abha, Waterfall park, Andalus Park, Al Soudah Park, Digital Land, Alhokair, Boys Land, Civilisations Museum, Muftaha Museum, Alraqdi Museum, Shamsan Castle Ottoman – Qishleh, Al Amer Palace are the popular attractions of the city. Also, tourists must miss to explore Trip to Habala Hanging Village.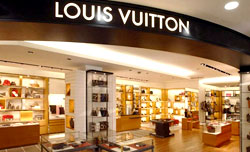 Best Shopping Malls
Purchase traditional Asir clothes for children. Tourists must head to Khamis sook to purchase silverware. Xtra Abha-Abha Extra, Aqaba markets, Abha Mall, Waterfall markets, Petz shopping, are the popular shopping centres to shop from clothing to souvenirs. Strangers market is located in the town of Abha market comprising a number of outlets. Xtra Abha-Abha Extra is specialized in selling electronics and household appliances.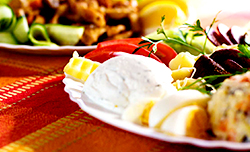 Food and Dining in Abha
Saudi Arabian diet has been same for years. Most of Saudi Arabian food prepares from yoghurt, wheat, rice, lamb, chicken, and dates. A few number of restaurants are available in the city. Al-Tahy is one of the popular restaurants offering delicious Saudi Arabian food. Stuffed aubergine and chicken tagine are the specialties of the restaurant. Green Mountain Restaurant is located on the top of a hill, where you can enjoy delicious food. Have cup of coffee and enjoy the spectacular views of the city.

Transportation in Abha
Tourists can take taxis to explore the city. Cars can be rented to travel in and around the city.
Abha Airport Information

The Abha International airport (IATA: AHB, ICAO: OEAB) is the main airport of Abha city. It is located 18 km away from Abha and Khamis Mushait. The airport operates flights to domestic destination within the Kingdom of Saudi Arabia and other international destinations. A number of airlines are flying out of Abha International Airport. The airport's passenger terminal is equipped with all necessary amenities.

Local Transportation To & From Abha Airport

Passengers can take taxis or rental cars to reach the airport. Few hotels may offer courtesy shuttle service to reach the airport or hotel.

Abha Airport AddressAbha International Airport,
Abha 62439,
Saudi Arabia
Ph: +966 9200 11233
Scroll