Flights to Moscow
Moscow is the largest city in Europe and it is famous for its super structural marvels, glowingly colored domes, largest forests and greenery, culture, several world heritage sites, shopping centers, and many more. The city is also considered as the capital for cultural, political, economic, art, science, sports and this is the home for numerous endowed and world famous people. Book your Moscow with Rehlat – One of the fastest growing online travel companies in the Middle East, and get astonishing deals and offers. Hurry up and book Moscow tickets at Rehlat without any further thought.
Things to Do & Popular Places in Moscow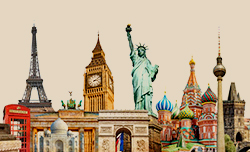 Don't Miss Moscow Attractions
Moscow boasts numerous attractions historical wonders, numerous places, parks, emblematic sculptures, ancient churches and many more. Major attractions to visit in the city are Red Square, Lenin Mausoleum, St Basil Cathedral, The Kremlin, Old Arbat Street, and Church of the Ascension, The Institute of Russian Realist Art (IRRA), and Ostankino Tower. Conversely, Museum of soviet arcade machines, New Arbat Street, Tverskaya Street, Gorky Park, Garage Center for Contemporary Culture, Victory Park, Vorobyovy Gory, VDNKh, (All-Russian Exhibition Centre), Christ the Saviour Cathedral, Garden of Fallen Monuments, State Museum-Reserve Tsaritsyno, and Park Sokolniki are also important places amongst massive list of city attractions.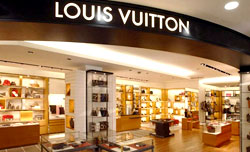 Best Shopping Malls
Moscow is the shopping capital of the country. Head to 'Tverskaya', which is a famous shopping destination with expensive outlets. Visitors can find souvenirs ubiquitously and the state department store GUM offers soviet and international brands and up-scale shopping. Enjoy the underground shopping at Okhotny Ryad that offers internationally acclaimed branded outlets. Atrium, IKEA, Detskiy Mir, GOROD, Izmaylovo Market, Vremena goda are famous shopping malls in the city.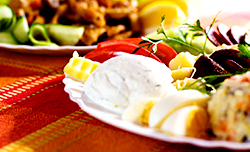 Food and Dining in Moscow
There are numerous restaurants in the city and the visitors can find plentiful of ethnic food varieties such as, Azerbaijani, Armenian, Georgian, Japanese, Thai, Vietnamese, and Chinese. Moscow is a vibrant city with amazing nightlife. Numerous pubs, bars, clubs, and many more partying places are pinned all over the city. All international brands of alcohol beverages are offered with diversified food varieties.

Transportation in Moscow
Moscow is the city thriving with more than 12 million population and plentiful tourists. It offers continent public transit through Metro system, trolley buses, buses, and trams. Visitors can catch any of the above service to reach desired destination without any hindrances. Exploring Moscow in car is not a good idea, as it consumes lot of time and stressful. Taxis are everywhere in the city, visitors will get them in seconds by raising their hand and they are run the services 24/7.
Moscow Airport Information

Moscow Domodedovo Airport or Domodedovo International Airport is the Russia's largest and the busiest airport, which is located 42 kilometres southwest from the city center of Moscow. The airport handles nearly 30 million passengers annually. There are nonstop flights to around 200 destinations and thousands of domestic and international flights depart through this airport weekly. It is the main hub for national carrier Aeroflot.

Local Transportation To & From Moscow Airport

Aero express train, bus, taxis and limo are the major transportation available to and from the Moscow Domodedovo Airport. The bus service is a practical and economic means of transferring from the airport to the city, operating a choice of several different routes. The services are offered by both public and private operators with many of the vehicles equipped to accommodate passenger's baggage.

Popular Airline Routes
Moscow Airport AddresssDomodedovo International Airport,
Moscow Oblast,
Russia
Phone: +7 495 933-66-66
Scroll