Flights to Sibiu
Book your flight to Sibiu, the cultural center of Romania which is filled with number of churches, museums, historical monuments, archaeological sites, and much more. Sibiu is located approximately 215 kilometres north-west of Bucharest. Enjoy a stroll through the cobblestone streets of city and explore the hidden beauty of the city. Book your flights to Sibiu and indulge in the beauty of city. Rehlat is offering flight and hotel bookings at discounted fares. Signup for its newsletter and get updated for latest deals and discounts on Sibiu flights.
Things to Do & Popular Places in Sibiu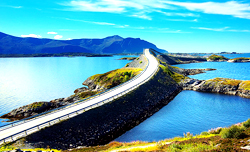 Don't Miss Sibiu Squares
The squares of the city reunites the historical monuments and fully-packed with restaurants and cafés; it is a stop point for every tourist. Also, every tourist must visit museums and churches of the city. The tourist attractions and notable landmarks of Sibiu include Big Square (Piata Mare), Astra National Museum Complex, Turnul Sfatului, Orthodox Cathedral, Lutheran Evangelical Cathedral & Tower, Piata Mica, Brukenthal National Museum, Bridge of Lies, Museum of History, Museum of Steam Locomotives and The Tower of Stairs.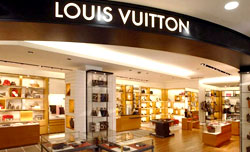 Best Shopping Malls
The city attracts several visitors for a great shopping experience. Shopping in Sibiu is pleasure for everyone. It has a number of wonderful shopping malls, outlets and department stores. You can find anything from traditionally painted crockery, medals, ornamental jewelry, clothing and soporifically ticking wall clocks, glass pendants, to traditional ceramics and much more. You can find a number of souvenir shops around the city. The open-air ASTRA Museum sells fascinating array of Romanian artifacts, textiles, hand-painted pots and much more.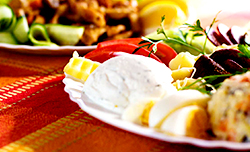 Food and Dining in Sibiu
You shouldn't miss to taste the Romanian traditional food such as mezeluri, salata de piper, ciorba de perisoare, sarmale, mititei and frigarui. It will be an amazing experience to taste the typical Romanian cuisines at its numerous hotels and restaurants. You can find better nightlife in Sibiu city center as elsewhere in Romania. Find out some of the best places to enjoy stunning nightlife in pubs, bars, casinos and discos. Best bars and pubs are located around Piața Micã and Piața Mare. The city offers plenty of lounges for teenagers to chill out an entire night.
Transportation in Sibiu
Sibiu operates numerous public transportations like buses, taxis, trains and mini buses to get around all major cities in Romania. The historical city also provides a large number of taxi services at reasonable cost.
Sibiu Airport Information
Sibiu International Airport is also known as Aeroportul International Sibiu. It is located in southern Transylvania, just 3 kilometres (1.9 mi) west of the city. The airport serves millions of passengers to various regions of Europe all around the year. Sibiu International Airport features one Passenger Terminal. Passenger Terminal features luggage, ATMs, shops, cafes, communication, money exchange, conference and business, disabled facilities, car parking, car rental, information desk and other necessary amenities.

Local Transportation To & From Sibiu Airport
Sibiu operates many public buses, private taxis and airport shuttles to reach the Sibiu International Airport. Bus lines no. 11, 112, 116, 117, and 118 connects the passengers with bus station at the Sibiu International Airport from various parts of the city. You can purchase the ticket from the vending machine at the bus stations. The ticket charge for one-way is about 0.45 EUR. Passengers can take taxis or rental cars to reach the airport.

Popular Airline Routes
Sibiu Airport AddressSibiu International Airport,
Șoseaua Alba Iulia 73,
Sibiu 550052,
Romania
Ph: +40 269 253 135
Scroll