Cheap Flights to Satu Mare
Flights to Satu Mare
Book your flight to Satu Mare, a city that offers breathtaking natural wonders and sightseeing places as well as endless amount of adventurous activities. It is located on northwest Romania, lying on the Someș River, just 13 kilometres (8.1 mi) from the international border with Hungary and 27 kilometers (17 mi) from Ukraine border. With an estimated population of 233,306 inhabitants, the currency prevailing in this city is Romanian leu (RON). Book your flight Satu Mare tickets at Rehlat – One of the fastest growing travel companies in the Middle East. Book and save big on your Satu flight bookings.
Things to Do & Popular Places in Satu Mare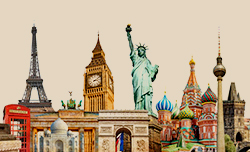 Don't Miss Satu Mare Attractions
Plan a most beautiful holiday vacation to enjoy and relax a break in historical city Satu Mare. Gear up to visit breathtaking sightseeing places such as Karolyi Castle, Fire Tower, Liberty square, The Chains Church, Roman-Catholic Cathedral, The North Theatre, The Catholic Cathedral and the Art museum. Explore the most popular ancient ruins, old churches and historical cities as well as iconic sights in Satu-mare.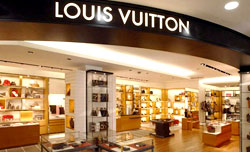 Best Shopping Malls
Shopping lovers will enjoy the wide varieties of goods for sale in Satu Mare. The city offers a wide range of shopping experience in luxury shopping malls, street markets, outlets, grocery stores and department stores. It is a unique place to get embroidered clothing and linen, Folk crafts, handbags and cosmetics. The best way to enjoy shopping in this city is definitely just wandering around the city centre.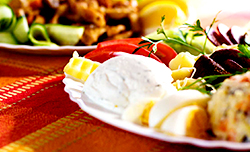 Food and Dining in Satu Mare
Food lovers in Satu Mare will enjoy like hell in Satu Mare. There are several restaurants in the city. One should not miss the traditional treats. To complement excellent treats of the restaurant its guests are offered to try astonishing home-made wines. Visitors can also enjoy nightlife in the city as the city boasts several bars and restaurants.
Transportation in Satu Mare
Satu Mare serves a large number of public transportation like buses, trains, taxis and mini buses to get around the major cities in Romania. Travelers can find numerous public buses travelling to all major cities every year at a reasonable cost. Most of the private companies operate taxis at cheap fares.
Satu Mare Airport Information
Satu Mare International Airport is the major airport serving Satu Mare County, located 14 km (8.7 mi) south of Satu Mare municipality. The airport serves several million passengers from various parts of Romania throughout the year. Satu Mare International Airport holds Passenger Terminal.
Local Transportation To & From Satu Mare Airport
Satu Mare operates many public buses, airport shuttle, taxi, and van or mini buses to reach the Satu Mare Airport from centre of the city. It will take approximately 17 minutes via DN19A/E81 and Bulevardul Lucian Blaga/DN19A/E81, which is about 11.8 kilometers.
Popular Airline Routes
Satu Mare Airport AddressSatu Mare International Airport,
DN19A,
Romania
PH:+40 261 768 640
Scroll