Flights to Oradea
Book your flight to Oradea. The city welcomes all tourists to uncover the gem of the most beautiful holiday vacation, lying on the banks of Crișul Repede River. It is the capital of Bihor County with an estimated population of 207,000 inhabitants. The city attracts several million tourists every year from various regions of Europe. The currency prevailing in this city is Romanian leu (RON). Get last minute travel deals and book hotels to Oradea with Rehlat. Get cheap flight tickets to and from Oradea International Airport (OMR) for both one way and round trip.
Things to Do & Popular Places in Oradea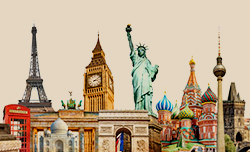 Don't Miss Oradea Attractions
Oradea is paradise to some of Romania's most iconic attractions and breathtaking sightseeing places such as Moon Church (Biserica cu Luna), The Roman-Catholic Cathedral, Oradea State Theater, Oradea Zoo, Oradea City Hall, Black Hawk (Vulturul Negru) Palace Arcade, Oradea Fortress, Military Museum, I C Bratianu Park, The Holy Cross Monastery and The Neolog Synagogue Zion. You shouldn't miss to visit most interesting historical monuments like Vulturul Negru Palace, City Hall Palace, Sztarill Palace and The Rimanoczy Jr. Palace. Embrace the most beautiful views across the spectacular old streets and open air markets.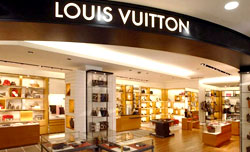 Shopping in Oradea
Oradea is well known as a shopping paradise with a selection of the latest fashions and trends. You can find large number of shopping malls, outlets and flea-markets. The city offers numerous women's collections, furniture, textiles, shoes and jewellery. Best shopping places in Oradea are: Lotus Center, Vin de Vrancea, Oradea City Hall, Etc.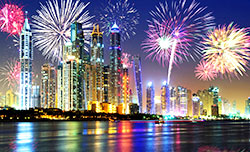 Dining & Nightlife in Oradea
You should experience mouth-watering taste of Romanian best food and wine including delicious dishes like Sarmale cu Mamaliguta, Salata de vinete, Pork Greaves, Grilled Meat Rolls, Fish Borsch, Tripe Soup and Mezeluri. The city is packed with world class hotels and restaurants, serving local and international cuisines. It will be a unique experience for everyone to enjoy vibrant nightlife in hotel bars, casino's, discos and lounges, which are open all the night.
Transportation in Oradea
Oradea Transport operates large number of public transportation by bus, train and taxis, which are connected to all major cities in Romania. It is easy and quick to get a taxi at any corner of the street or hotel at reasonable cost. The trains are well connected to most popular cities in the country.
Oradea Airport Information
Oradea International Airport is the primary airport serving Oradea, located just 5 kilometres (3.1 mi) southwest of Oradea in north-western Romania, Bihor County. The airport operates both domestic and international scheduled flights from all across Romania.
Oradea International Airport operates only domestic services to Bucharest by TAROM throughout the year.
Oradea International Airport features Passenger Terminal.
Passenger Terminal: the terminal used for arrivals and departures of domestic scheduled flights. The terminal features check-in desks, gates, baggage claim belt, information desk, car parking, hire taxi and medical room.
Local Transportation To & From Oradea International Airport
Oradea provides best public transportation for passengers like buses, taxis and airport shuttle to reach the airport from the heart of the city. It will take approximately 12 minutes via Calea Aradului/DN79/E671 and Bulevardul Decebal, which is about 6.1 kilometres.

Popular Airline Routes
Oradea Airport AddressOradea International Airport,
Calea Aradului 80,
Oradea,
Romania
Ph: +40 259 416 082
Scroll