Flights to Iasi
Book your flight to Iasi, the main urban center of the North-Eastern part of Romania. It was the capital of Moldova during 1564 – 1859. That's why today it is considered to be the Moldovan part of Romania. It differs from the other parts of the country by the accent and manner the people speak here, and also the cuisine and traditions. Search for one way and round trip Iasi flight and book your tickets at Rehlat. Sign up for newsletter and be updated about the amazing cash back offers and deals.  Hurry up and book now.
Things to Do & Popular Places in Iasi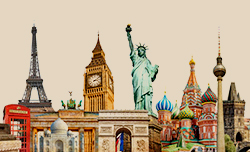 Don't Miss Iasi Attractions
Formerly called as Iasi Fair, the city of Iasi is the Iasi county seat and the main urban center in northeastern Romania. Iasi was the capital of Moldova between 1564 and 1859, one of the two capitals of the United Principalities between 1859 and 1862 and also the capital of Romania between 1916 and 1918. Must visit are : Palace of Culture, Eminescu's Linden Tree, Copou Park, Iasi Botanical Garden, Ethnograpic Museum, etc.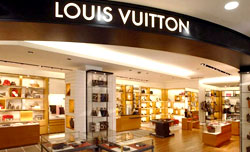 Best Shopping Malls
Iași is a popular tourist designation with large number of shopping malls, centers and outlets all across the city. Most of the antique shops consist of folk heirlooms and jewellery, as well as cosmetics, perfumes and accessories. Iulius Mall, Marks & Spencer, Yellow Store, Palas and Decathlon are few prominent places for shopping lovers.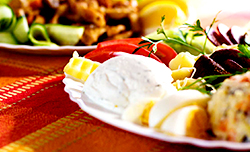 Food and Dining in Iasi
The traditional Romanian diet includes meat namely pork, beef and lamb, fish, apart from vegetables, dairy products and fruit. You shouldn't miss delicious food items Like Mezeluri, Salata De Piper, Ciorba De Perisoare, Sarmale, Mititei and Frigarui. The best restaurants in Iasi are: Oscar, CUIB, Hotel Restaurant La Castel, Little Texas Iaşi, La Plăcinte , and Fenice Palas.
Transportation in Iasi
Iași is famous city with several transportation systems like bus, trains, taxis and mini buses to get around all major cities in Romania. You can find numerous taxis at reasonable cost, available at any corner of the street.
Iasi Airport Information
Iași International Airport is the major international airport serving Iași, situated 8 km (5 mi) east of the city centre. The airport serves several million passengers from domestic and international destinations throughout the year. Iași International Airport consists of two terminals named as Terminal 1 and Terminal 2.
Local Transportation To & From Iasi Airport
Iași offers many options to reach the Iași International Airport from the centre of the city. It will take approximately 14 minutes via Drumul Aeroportului route and DJ282G, which is about 6.5 kilometres. Visitors can book cabs for comfort and convenient journey.
Popular Airline Routes
Iași Airport AddressIași International Airport ,
Strada Moara de Vânt 34,
Iași 700750,
Romania
Ph:+40 232 271 590
Scroll