Flights to Bacau
Book your flight to Bacau, the Romanian city is located Northeast of Bucharest city and was formerly a trade route of some industries such as paper mill, footwear, cloth, and textile, as well as building materials. Today, Bacau is one of the cultural centers in all of Romania, with a state theatre, museums and a symphony orchestra. Bacau is generally a quiet city in a quiet ambience and is considered as a 15th largest city in the country and its currency prevailing is Euro (EUR). Planning to head to Bacau? Well, book your flights to Bacau with Rehlat and get incredible deals and offers.

Things to Do & Popular Places in Bacau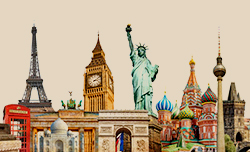 Don't Miss Bacau Attractions
Bacau welcomes you to enjoy the romantic holiday vacation. The breathtaking tourist attractions and landmarks are Biserica Precista, Arena Mall Bacau, Gepex Park, Supanu Waterfall, Nemira Mountains Nature Reserve, Borzesti Church, and Precista Church. It is the most prominent destination for clothing, accessories, Jewellery, glasswork and many more.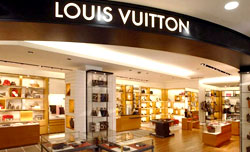 Shopping in Bastia
Bastia is a unique destination for shopping lovers, where you can find a wide selection of fashion streets, malls, local markets, out-lets, and branded stores. The city is a major hub for women's apparel, accessories, designer wears, perfumes and many more. Las Legendines, Parfumerie Laboratoire Cyrnarom, and U Muntagnolu are must visit for shopping.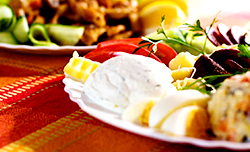 Food and Dining in Bastia
Don't miss to taste a wide range of typical French dishes including international cuisines in many hotels and restaurants. Pulsating with energy, glitz and glamour, the Bastia boasts a wide array of bars, pubs, clubs and discotheques. Feel like dancing the night away? Many of the clubs have live bands performing popular international numbers! But nightlife in Bastia is not all about partying; you can also go to a theater or enjoy a movie at a cinema hall.
Transportation in Bacau
Bacau consists of several transportation facilities such as public bus, taxi, train and mini buses to get around the neighboring places. Taxis are available at any corner of the street at a reasonable cost.
Airport Information Bacau
George Enescu International Airport is the major international airport serving Bacau, which serves domestic and international operations from various parts of Romania and Europe.
Local Transportation To & From Bacau Airport
Bacău offers different modes of transportation to reach the airport from the heart of the city. It will take around 18 minutes via DN2/E85, which is about 6.8 kilometers.
Popular Airline Routes
Bacau Airport AddressGeorge Enescu International Airport,
Strada Aeroportului 1,
Bacău 600324,
Romania
Phone: +40 234 575 400
Scroll