Flights to Lisbon
Lisbon is the capital city of Portugal, filled with number of breathtaking natural wonders, medieval castles, cobblestone villages and incredible beaches. The city welcomes more than 10 million tourists from various parts of Europe. Find the exclusive Lisbon flight deals on Rehlat and experience the world-class service on leading international airlines. Rehlat is Middle East's fastest-growing online travel company offering affordable flights to everyone. Sign up for the Rehlat newsletter and get updates on latest deals, special fares, and discounts on Lisbon flights. Book your flight to Lisbon to explore the innumerable attractions of the city.
Things to Do & Popular Places in Lisbon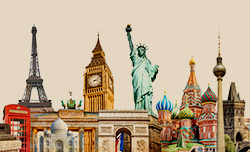 Don't Miss Belém Tower
Rediscover the world's most popular archaeological attractions, museums, art galleries and much more in Lisbon. Belém Tower is a must-visit destination in Lisbon. The tower stands on waterfront at Belem near the River Tagus River and it can be called as an iconic symbol of Lisbon. The other popular tourist attraction of the city include Castelo de Sao Jorge, Lisbon Oceanarium, Museu Calouste Gulbenkian, The National Museum of Ancient Art, Museum of the Orient, Belém Tower, National Tile Museum, Santa Justa Lift, Se Cathedral Lisbon, Padrão dos Descobrimentos, and much more.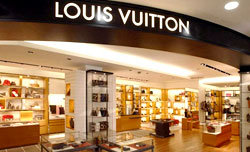 Best Shopping Malls
Lisbon is known as less expensive city when compared to other cities. You can find quirky little stores that sells traditional trinkets; and modern boutiques, swish stores that stocked with latest fashion, accessories, cosmetics, jewelry, electronics, and much more. Also, you can shop from luxury shopping malls such as Centro Colombo, Amoreiras Shopping Center, Armazéns do Chiado, Centro Vasco da Gama, Embaixada - Concept Store and much more. You can purchase local specialties like pottery, handicrafts, embroideries, and much more at its flea markets. Flea markets are also called as Feira da Ladra. You can find the colorful flea markets on every Saturday and Tuesday mornings.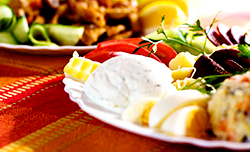 Food and Dining in Lisbon
Enjoy the best dining and wining at Lisbon's best eateries. You can savor the different flavors of the Portuguese traditional cuisine. One must taste classical Portuguese dishes like Bacalhau, Cozido a portuguesa, Caldeirada, Tripas and Alcatra. For a three-course meal, it may cost around 20 to 25 Euros per person along with wine and appetizers. The city has a number of top and trendy restaurants, and cafes that offers quality food and service in a good ambience. Also, the city has a number of clubs and bars. One must not leave Lisbon without bar-shopping; experience the best moments of dancing and partying in Lisbon.
Transportation in Lisbon
Metro is most efficient transportation to get around the city. It runs from 6.30 AM to 1.00 AM. Rides with metro and trams are free if you have Lisboa Card. You can find regular trains and express bus service in the city. Cars can be rented in order to move quickly and easily in Lisbon. You can take taxis which charges not more than 10 Euros. Lifts are operated in the various parts of the city to help the tourists/locals to climb the steep/never ending slopes.
Airport Information Lisbon
Lisbon Portela Airport or Lisbon Airport is primary international airport in Portugal. The airport is a major hub for major airlines such as Portugalia and TAP Portugal. It is considered as the main international gateway to Portugal and European hub. The airport serves millions of passengers throughout the year from various regions of Europe. The airport has two terminals. The terminals feature check-in gates, jet bridges, information desk, cafes, ATMs, restaurants, taxi hire, car parking and much more.
Local Transportation To & From Lisbon Airport
Lisbon provides various modes of transport like buses, taxis and airport shuttles. You can take bus, Aerobus, taxis, rented cars, or metro to reach the airport. You can easily access the city as the train station is located near the airport. Passengers can book for airport shuttle service. If you are not having much luggage it is easy to reach the airport by metro or the Aerobus. You can choose for comfortable option like taxis or rental cars to reach the airport.
Popular Airline Routes
Lisbon Airport AddressLisbon Portela Airport,
Alameda das Comunidades Portuguesas,
1700-111 Lisboa,
Portugal,
Ph: +351 21 841 3500
Scroll