Flights to Faro
Book your flight to Faro which lies in the centre of the Algarve and boats of several breathtaking sightseeing places - landmarks, museums, historical monuments, and lively beaches. Set right in the heart of the Ria Formosa Natural Park, there are many things to do in Faro. If you are looking for a breezy vacation, then make sure to head Faro. Book your Faro flight tickets Rehlat – One of the fastest growing travel websites in the Middle East. Many deals and cash back offers on your Faro Flight bookings are available at Rehlat only. Sign up for the newsletter and be updated about exclusive discounts on Faro flight bookings.
Things to Do & Popular Places in Faro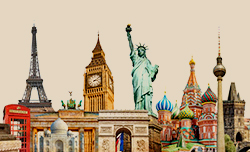 Don't Miss Faro Attractions
There are plenty of things to do in Faro, you can wander around the shops, relax at one of the many pavement cafés, or visit some of the historic places. Explore the lagoons of beautiful beaches with longest coastline including finest tourist attractions Ilhas Desertas, Old Town Faro, Carmo Church, Faro Cathedral, Palacio de Estoi, Forum Algarve Shopping Mall, Rua Dr. Francisco Gomes and Santa Maria Cape Island. A must thing to do is to visit the 'Cidade Velha' ('Old Town') and see Faro Cathedral and the Bishop's palace.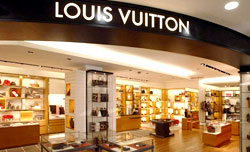 Best Shopping Malls
Faro consists of the excellent shops both in the city centre and also at Forum Algarve shopping mall. The vibrant city has everything to find including a wide variety of fashion shops, perfume and cosmetic shops, well-stocked wine shops, several pharmacies and home furnishing stores; all of which are within a very comfortable walking distance. Head for Rua de Portugal, Rua de Francisco Gomes, Rua de Santo Antonio, Rua dos Letes and the Galerias Faro for some quirky independent boutiques.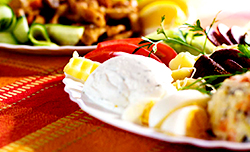 Food and Dining in Faro
Faro has several restaurants, cafes and bars galore in the city. Faro is a paradise for mixed heritage of sedate eateries and lively bars for all ages, where guests can find numerous cocktail and wine bars including clubs, discos and casinos.
Transportation in Faro
Faro is an elegant town on the Portuguese coastline. Wandering around the city is easy as there are many public transport options. In order to serve the needs of travelers from both Spain and Portugal, it has a broad railway network. Local trains make it easy to get to nearby destinations in the Algarve region such as Albufeira.
Airport Information Faro
Faro international Airport is the main airport serving Faro, located 4 km (2.5 mi) to the west of Faro. The airport serves over six million passengers every year from various regions of Europe. The airport is equipped with Passenger Terminal, which is used for domestic and international scheduled flights.
Local Transportation To & From Faro Airport
Passengers can take a taxi from the taxi rank, which is located in front of terminal main building. 'Circuit 16' bus is the only bus, which provides bus service from Faro Airport and connects the Airport with the city center of Faro (beach, Ilha de Faro). There's no railway connection between Faro airport and Faro city.
Popular Airline Routes
Faro Airport AddressFaro International Airport,
8001-701 Faro,
Portugal,
Ph:+351 289 800 800
Scroll