Cheap Flights to Braganca
Flights to Braganca

Take a flight to Braganca in Portugal, a city bordered by a long fortified wall that retains a well-preserved medieval center. It is the isolated capital of the province of Tras-os-Montes, an area known for its remoteness and antiquity. Discover the most interesting places from centuries with well-preserved historical monuments. The currency prevailing in this city is Euro (EUR). Book with Rehlat and get the amazing offers and deals on your flight bookings. Hurry up and book to avail astonishing deals on Braganca flights. Book before the deal ends.


Things to Do & Popular Places in Braganca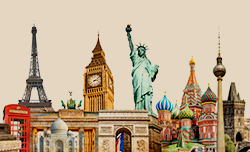 Don't Miss Braganca Attractions
Braganca leaves no stone unturned to thrill everyone with its beautiful landmarks and sightseeing places namely Medieval town, Museu do Abade de Bacal, Church of Castro de Avelas Monastery, Pillory, Castle, Santa Maria church, Cathedral square, Sao Bento church, Sao Vicente church, Montesinho nature park and Domus municipalis. It is a prominent tourist destination in North-Eastern Portugal, which attracts several thousands of people from various parts of Europe.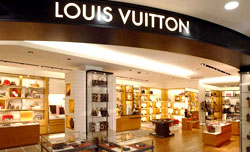 Shopping in Braganca
Braganca is quite popular for its local markets and outlets, where you can get everything at a reasonable cost. The city is famous for fashion brands, cosmetics, perfumes jewellery and textiles. Some of the famous places for shopping in Braganca are: Quiosque Central, Manuel Cesário Seixas, Paulino José Gomes, Herdeiros Fashion, Dom Lico, and much more. There are some traditional markets too that reflect European tradition.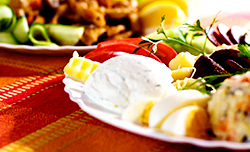 Food and Dining in Braganca
Don't miss out to taste delicious Portuguese dishes like Cebolada, Caldo Verde, Clam, Feijoada Trasmontana, Bacalhau A Bras, Ameijoas A Bulhao Pato, Rojoes A Moda Do Minho and many more. Braganca is a pleasant place to enjoy lively nightlife in Braganca at the nightclubs, pubs, hotels bars, and casino's.
Transportation in Braganca
Braganca features many transportation facilities such as buses, taxis, mini buses and trains to wander around the city. The public transportation is well connected to all major cities in Portugal.
Bragança has a network of public minibuses (called STUB). There is no train station in Bragança, but travelers can catch a train from Porto to Coimbra, Lisbon, Faro or some other city.
Note: Portuguese trains are fast and very comfortable, but they are a little more expensive than buses.
Airport Information Braganca
Braganca Airport is the major airport serving Braganca, situated just 7.5 km (4.7 mi) north-northeast of the city. The airport serves both domestic and international destinations from all across Portugal.
Local Transportation To & From Braganca Airport
Braganca Airport offers a wide range of vehicles like airport shuttles, buses, trains, rental cars, limos and taxis to reach the airport from the centre of the city. It will take around 14 minutes via N218-3, which is about 9.6 kilometers.
Popular Airline Routes
Braganca Airport AddressBraganca International Airport,
Aeródromo de Bragança,
5300-000 Bragança,
Portugal,
Ph:+351 273 381 175
Scroll