Flights to Silay
Silay is the most prominent city with rich history, beautiful places, culture, tradition and great tourist spots. The city is known for its heritage homes, 2 lifestyle museums, Patag National Park, and the famous Kabataang Silay Ensemble. Are you planning a vacation in Silay? Then don't think about flight tickets. Rehlat, one of the fastest-growing online travel companies in the Middle East, offers the great deals and cash back offers on your Silay flight bookings.
Things to Do & Popular Places in Silay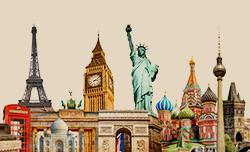 Don't Miss Silay Attractions
Take a tour with family and friends to unveil many great attractions and adventurous activities to do in Silay. You shouldn't miss to make a dream holiday and explore the best things to do and watch the amazing collection of art galleries and world-class museums. Silay is a world-famous notable attraction and scenic tourist spot holding the sightseeing places namely Hofilena Heritage House, Balay Negrense, The Old Port of Silay City, Maria Ledesma Gomez Heritage Building, Manuel de la Rama Locsin House, Bernardino Jalandino Museum, Kapitan Mariano Ancestral House and Malisbog Waterfalls. Silay welcomes you all to have a world-class shopping experience. The city has a long history and rich tradition of handicrafts, bamboo crafts, carving crafts, woodcarvings or basket-ware.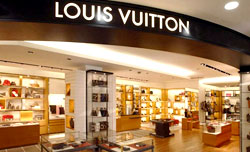 Best Shopping Malls
This city offers a lot of antiques and souvenirs. Visitors can find many shops at the center of the city. Silay is an incredible place to shop. Several shops in the city will be opened anytime. Visitors can shop until you drop for hours. There are few large malls with busy stores and restaurants.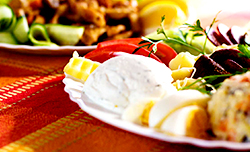 Food and Dining in Silay
You can taste a wide range of delicious dishes including local and international cuisines at many hotels and restaurants. Many restaurants offer local, Asian, Middle East, and multi-continental food varieties. Food lovers in Silay will be a unique experience for everyone. You should not miss the traditional Silay treats.

Transportation in Silay
There are three of modes of local transportation like the buses, jeepneys, and taxis, which serve in and around the city as well from the Bacolod–Silay International Airport to the heart of the city. It will take approximately 14 minutes of the drive via J.Pitong Ledesma St.
Airport Information Silay

Bacolod–Silay International Airport is the primary airport serving both domestic and international flights throughout the year. It is considered as one of the two airports serving Negros Island Region. The airport serves several million passengers from all the major cities of Philippines, and it is located at fifteen kilometers northeast of Bacolod. Bacolod–Silay International Airport is built with a Passenger Terminal, manages which serves both domestic and international flights.

Local Transportation To & From Silay Airport

Silay operates several local transportations like airport shuttle, buses, taxis and mini buses to reach the airport from the centre of the city. It will take around 15 minutes which is about 3.5 kilometers. The city offers a wide range of vehicles like buses, taxis and mini buses to get around the city and neighboring cities. It is easy to get a taxi at any corner of the street or hotels from the airport.

Popular Airline Routes
Silay Airport AddressBacolod–Silay Airport
Airport Road,
Silay City,
6116 Negros Occidental,
Philippines
Phone: +63 34 435 2448
Scroll