Flights to Pasig
Plan a holiday trip to Pasig to explore the natural beauty of this modern city. Pasig is a Philippine city located approximately 12 kilometers to the eastern border of Metro Manila. Pasig is home to numerous world-class tourism sites, historical forts, ancient monuments, museums, and adventurous activities. This cultural city receives several million tourists every year from all across Philippines and other parts of Asia throughout the year. Get your bookings done on Rehlat and experience your first ever low-cost trip only with Rehlat. Sign up for Rehlat's newsletter and be the first to avail its latest flight deals.

Things to Do & Popular Places in Pasig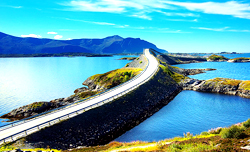 Don't Miss Pasig Cathedral
Pasig Cathedral is one of the must-visit attractions of Pasig. It is a stone church and located in centre of the city. The other tourist attractions of the city include Pasig City Museum, Lopez Memorial Museum, Bahay na Tisa, Kidzania Manila, Ark Avilon Zoo Park, HappyWorld Museum Miracle Art, Marikina River Park, and much more. Also, you can find budget and kid-friendly spaces to have picnics and best time to spend at. The RAVE Park and the Rainforest Adventure Park features botanical garden, lagoon, picnic areas, and butterfly pavilion.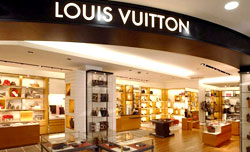 Best Shopping Malls
Pasig city is one of the prime shopping destinations in Manila. Since Pasig is highly-urbanized city so you can find a number of luxury shopping malls, branded outlets, and department stores in the city. Pasig offers easy and secure shopping means for visitors. Tiendesitas is located in Barangay Ugong which is a unique shopping complex where you can find a number of bargain shops offering pleasant experiences for tourists. Also, you can enjoy the calesa ride around the complex at low fares.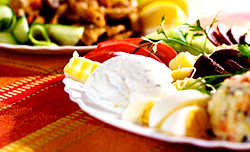 Food and Dining in Pasig
Pasig is a prominent place for food lovers, where you can find different types of traditional Filipino dishes as well as dessert specialties. The city is filled with some of the best restaurants and hotels to taste the typical Tarlac dishes. Experience the unique culinary in the city. Pasig is hub for producing rice, sugar cane and fruits. Most of the restaurants use the locally produced ingredients to prepare delicious food.

Transportation in Pasig
Pasig offers plenty of options like buses, trains, jeepneys, taxis, and tricycles to get around the city and the neighborhood regions.
Pasig Airport Information

Ninoy Aquino International Airport is the major international gateway for millions of passengers to travel to Philippines. The airport is located 7 kilometers (4.3 mi) south of Manila. This airport serves as a hub for Cebgo, CebuPacific, PAL Express, Philippine Airlines, Philippines AirAsia. The airport facilitates the air traffic with banks, ATMs, currency exchange facilities, restaurants, coffee shops, snack bars, duty-free shopping, trolleys and porter service, sauna and massage service along with a lounge.teh airport has four terminals named as Terminal 1, Terminal 2 (Centennial Terminal), Terminal 3, and Terminal 4 (Manila Domestic Passenger Terminal).

Local Transportation To & From Pasig Airport

Bus, jeepney, and trains are the major means of transportation option to reach the airport. Nine bus routes are available from various points of Metro Manila to reach the airport. A shuttle bus system is available connecting four terminals of the airport. Few hotels may offer courtesy shuttle service o reach the airport.

Popular Airline Routes
Pasig Airport AddressNinoy Aquino International Airport,
Andrews Ave,
Pasay,
Scroll