Flights to Iloilo
Fly to the tropical paradise of Iloilo City to enjoy the most beautiful holiday vacation with family and friends in numerous beaches, breathtaking sightseeing places, resorts, tourist attractions and many more. It is the capital of the province of Iloilo with an estimated population of 2,230,195 people. Find out some of best beach destinations for relaxing, swimming, partying and a long walk. It will be a unique experience to see the aerial view of the Iloilo Strait with Guimaras and Iloilo City in the centre. Book your Iloilo flights with Rehlat – One of the fastest growing online travel companies in the Middle East and save big on your Iloilo flight bookings.
Things to Do & Popular Places in Iloilo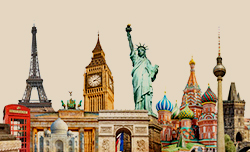 Don't Miss Iloilo Attractions
Rediscover the hidden gem of the Iloilo City with notable landmarks and prominent tourist attractions including St Anne Parish Church, Central Philippine University, Camina Balay nga Bato, Agho Island, SM City Iloilo, Museo Iloilo (Iloilo Museum), Santa Barbara Church, Casa Mariquit, Iloilo City Hall, Rosendo Mejica Museum, Sinamay House, and Sta. Monica Church Pavia. You shouldn't miss to experience the warm and breezy climate with different types of seaside cultures.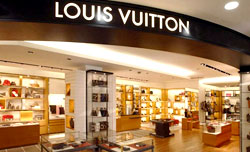 Best Shopping Malls
The beach city is well developed with many malls, stores, and markets, where you can find out the rich selection of world class outlets from exclusive designer stores. Iloilo City is famous for making clothes, perfumes, accessories, and jewelleries. The city is also famous for pottery, rugs, weavings, and art work.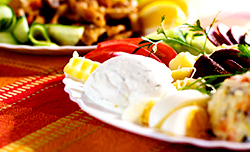 Food and Dining in Iloilo
Iloilo is a dependable option for foodies, as it is dotted with a variety of restaurants serving the traditional tastes of authentic Iloilo dishes at competitive prices. No matter what Iloilo entertainment venue you choose, you'll never spend a dull night! Visitors can find some of the best Iloilo concert venues, nightlife, restaurants and more in the city's casinos and resorts that also offer gambling feature table games, poker, slots, bingo, spas and golf courses.

Transportation in Iloilo
Iloilo City is well connected with a large number of transportation options like buses, trains, taxis and boats to get around the city and neighboring places. It will take around 29 minutes to reach the Iloilo International airport from the centre of the city, which is about 18.5 kilometers via Old Iloilo-Capiz Rd. Commuter buses, shuttle van, and jeepney services operate at various land transport terminals in Iloilo City and its outskirts.
Iloilo Airport Information

Iloilo International Airport is also known as the Iloilo Airport which operates both domestic and international flights to Singapore, Hong Kong and all across the Philippines. It is considered as the fourth-busiest airport in the country, which serves several million domestic and international passengers throughout the year. The airport is located in Cabatuan, just 19 kilometres (12 mi) northwest of Iloilo City.

Local Transportation To & From Iloilo Airport

If one arrived in Iloilo from the airport, aside from the train, there are also shuttle services that will get one to the city. The other modes of Iloilo transportation available to the visitor are jeepneys, tricycles, taxis, and buses. One has been to Iloilo before and knows where to find a particular place, then the jeepney or the tricycle for short distances is an affordable option.

Popular Airline Routes
Iloilo Airport AddressIloilo International Airport
Iloilo Airport Access Road
Cabatuan 5031,
Iloilo
Philippines
Ph:+ 63 33 320 8058
Scroll