Flights to Davao City
Rediscover the beautiful Philippines in Davao City with magnificent tourist attractions, breathtaking sightseeing places, seaside resorts, vibrant nightlife and excellent beaches. The coastal city welcomes millions of tourists from all across the world, to enjoy finest beach holidays along with family and friends. You shouldn't miss to take a quick boat ride to get around other Islands. Book flight tickets to Davao City on Domestic and International at lowest airfares and get instant schedule and status of international flights on Rehlat. Booking Davao City air tickets online for your flexible travel dates is now Easy & Simple with Rehlat, offering attractive deals and offers on last minute flights.



Things to Do & Popular Places in Davao City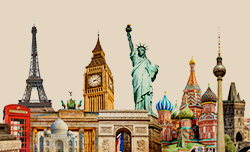 Don't Miss Davao City Attractions
Davao City is one of the most prominent holiday destinations with breathtaking sightseeing places and notable landmarks that include People's Park, Mount Apo, Kadayawan Festival, Davao Museum, Crocodile Park, Malagos Garden Resort and Island Garden City of Samal. It will be a great experience for everyone to make a ferry or a boat ride from Davao City. It attracts more than a million domestic and foreign tourists every year.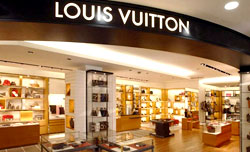 Best Shopping Malls
Davao City is the hub of commerce in the Southern Mindanao region. The shopping scene is vibrant, with local brands competing with national and global brands. The city is without a doubt a shopaholic's dream destination, awesome finds in malls and other shopping centers. One can find a wide array of shops in the city selling a variety of items that suits his budget. Davao City offers plenty of options from high fashion boutiques to local products like handicrafts, perfumes, cosmetics, and artworks.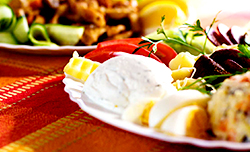 Food and Dining in Davao City
You shouldn't miss to taste the local cuisine such as Matangbaka, Bangus, Malasugi, Tilapia, Pasayan, Alimango, Guso, Lato, Katambak, Moro-moro, Bodboron, Barileson, Lapu-lapu and Maya-maya. The city offers the best nightlife experience to everyone with the plenty of theatres, musical shows, and bars. The city offers extensive ongoing entertainment events, and festivals throughout the year.
Transportation in Davao City
Davao City is a well-developed city in the country, with many modes of transportation like buses, taxis, trains, boats, mini taxis, and vans to get around the city. You can find a number of public buses, airport shuttles and taxis to reach the heart of the city from Francisco Bangoy International Airport. It will take approximately 58 minutes to reach the airport, which is about 35.1 kilometers via Magtuod-Tugbok Road.
Airport Information Davao City

Francisco Bangoy International Airport is the primary airport, operating domestic and international flights from Davao City in the Philippines. The airport is a major hub for PAL Express and Cebu Pacific. It is considered as the busiest airport on the Island of Mindanao with a single 3,000-meter precision runway. The airport serves more than 2 million domestic and international passengers every year from all across Asia.

Local Transportation To & From Davao City Airport

Transportation to and from the airport is available and is easily accessible through rental cars, public buses, and taxi services. There are several kinds of transportation services provided for passengers, including limousine and car rental services. Francisco Bangoy International Airport has located a short distance from the city center. Visitors can hire a cab to travel from airport to city centre.

Popular Airline Routes
Davao City Airport Address
Francisco Bangoy International Airport
Sasa
Davao city, 8000
Philippines-Ph:+63 82 234 0418
Scroll