Cebu City Flights
Cebu City is a capital of the province of Cebu and often called as the Queen City of the South. Cebu City is one of the fastest-developing Philippine cities. Cebu City is the second largest city of Philippines. Cebu City is home to a number of historical sites. Its white sand beaches delight every tourist. Find out the exclusive deals on Cebu City flights and experience the world-class services and warm hospitality on all leading international airlines. Take a flight to Cebu City on Rehlat - One of the fastest growing online travel companies in the Middle East. Save huge with Rehlat's deals and special fares on Cebu City online flight bookings.
Things to Do & Popular Places in Cebu City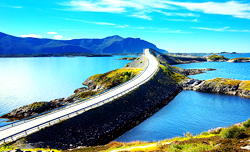 Don't Miss Mactan Islnad
During your visit to Cebu City, tourists should visit Mactan Island located 2 Kilometers away from the Cebu Island. Tourists can enjoy a number of things to do in Mactan such as scuba diving, shopping, snorkeling and much more. The other tourist attractions include Basilica del Santo Niño, Cebu Taoist Temple, Museo Sugbo, Cathedral Museum of Cebu, Jumalon Museum, University of San Carlo Museum, Magellan's Cross, Sky Experience Adventure and much more.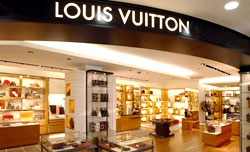 Best Shopping Malls
Cebu City is a good location to get unique handicrafts especially rattan work. The city is most famous for guitar products. Tourists can find something for everyone such as jewelry, souvenirs, one-off items and much more. Find out the popular designer labels to high-street fashions and luxury shopping malls in the city. SM Malls and Ayala Mall are well-known shopping centers in the city of Cebu. There is a place for bargainers too. You can find a number of budget-friendly stores that you should visit in Cebu.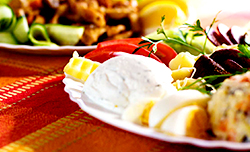 Food and Dining in Cebu City
Cebu City has number of cultural restaurants and hotels offering exceptional local food. You can also taste international cuisine from Austrian to Filipino. The must-eat dishes in Cebu City include Zubuchon, Brownie Cup from La Marea, ribs and burgers, chicken inasal, roast pig, and much more. Enjoy the pretty exciting nightlife in Cebu City. You can find a numerous clubs. Best of nightlife can be experience on Fridays and Saturdays. Mango Square and IT Park are the popular and exotic locations to offer active nightlife.
Transportation in Cebu City
Cebu City offers wide range of transportation like public buses, private taxis, cabs, trains and mini buses to get around the neighboring cities. Tricycle and a small cab powered by a motorcycle is the major mode of transportation in Cebu City which can accommodate up to 3 passengers. It charges 7 pesos per kilometer. Jeepneys and multicabs connect within the city and outside. Taxi cabs are available to travel in and around the city. Bus service is also available in the city.
Airport Information Cebu City

Mactan–Cebu International Airport (IATA: CEB, ICAO: RPVM) is the second busiest airport in the country, located in Lapu-Lapu City on Mactan Island. The airport serves both domestic and international flights from all across Singapore, Malaysia, South Korea, Japan and Hong Kong. The airport is a major hub for AirAsia Zest, Cebu Pacific, PAL Express and Philippine Airlines. It serves millions of passengers from all the major cities in Asia throughout the year.

Local Transportation To & From Cebu City Airport

Car rental service or taxis are available to reach the Mactan–Cebu International Airport. It will take around 40 minutes to reach the airport, which is about 14.0 kilometers via M. C. Briones St. You can find a large number of public transportation options such as buses and airport shuttles to reach the Mactan–Cebu International Airport from the centre of the city.

Popular Airline Routes
Cebu City Airport Address
Mactan–Cebu International Airport,
Lapu-Lapu Airport Rd,
Lapu-Lapu City,
6016 Cebu, Philippines
Ph: +63 32 340 2486
Scroll