Flights to Turbat
Turbat is a town in the province of Balochistan in Southern Pakistan. The Turbat city is located on the bank of the Kech River. The town is boarded with beautiful Makran Range. Explore the Turbat city abundant in producing dates. Get your bookings done on Rehlat and experience the budget travel. Rehlat is the fastest-growing online travel companies in the Middle East offering amazing deals and special fares on every online flight booking. Book your Turbat flights today on Rehlat and experience your first ever budget trip with its attractive fares and exclusive discounts.
Things to Do & Popular Places in Turbat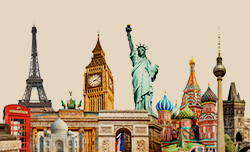 Don't Miss Koh-e-Murad:
Turbat has a fascinating history. Koh-e-Murad is a must-visit attraction of Turbat city. This location is sacred for Zikris since for more than five centuries. The other tourist attractions of the city include Former palace of the Nawab of Makran, The Nazim's Mosque, The Government's Farm, Punno Fort, Dasht Sangai, and Absor. Also, tourists shouldn't miss visiting Mirani Dam. It is located south of the Central Makran Range and fed by the Kech River and the Nihing River.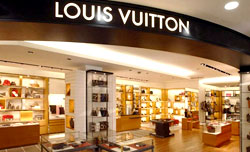 Best Shopping Malls
The Turbat town is a well-known dates marketplace and popular in producing high-quality dates. Most of the tourists purchase dates. Also, it is observed that more than 300 varieties of dates can be found in Turbat. Tourists can purchase clothing, electronics, and other necessary accessories in the town. The features shopping centers include Mubasher shops, Buledai Distributors, Manzoor Electric store, Khali Mosssa Shopping centre, Kech Tower Shopping Mall and much more.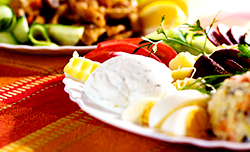 Food and Dining in Turbat
When it comes to taste the local cuisine, Turbat has a number of restaurants offering a delectable taste. Tourists must not miss tasting the dishes like Kurnoo, Abgoosht, Dumpukht, Chilaanch, Sajji, Roosh, Laandhi, Khaddi Kabab, Tereeth, Kabuli Pulao, Fried Fish, and Butt o Maash. Besides producing dates, Turbat also produces Jowar (sorghum), barley, wheat, and rice. You can also taste the excellent food prepared from freshly and locally produced ingredients.

Transportation in Turbat
Tourists can choose buses or taxis to explore the city. Choosing taxi is the most convenient option to explore the Turbat city.
Airport Information Turbat

Turbat International Airport (IATA: TUK, ICAO: OPTU) is located 5 kilometers south of the Turbat city. The airport mainly serves Turbat and other surrounding areas of Pidarak, Kalatak, and Karkiabdar. It is the second largest airport located in the province of Balochistan. The airport operates approximately 90 monthly flights including schedule and non-schedule operations. It features basic facilities like lounge, runway, apron, aircraft maintenance facility, a viewing verandah, fire category, prayer hall and much more.

Local Transportation To & From Turbat Airport

Passengers can choose taxis to reach the Turbat International Airport. Few hotels may offer courtesy shuttle service to/from the airport.

Popular Airline Routes
Turbat Airport AddressTurbat International Airport,
Airport Rd,
Turbat,
Pakistan
Ph: +92 852 413366
Scroll