Cheap Flights to Peshawar
Flights to Peshawar
Peshawar, Capital of Province, Khyber Pakhtunkhwa. It is the biggest city of Khyber Pakhtunkhwa and is a relatively prosperous city. It is also a cultural and economic hub of Khyber Pakhtunkhwa. The city is famous for its food and tourism as it is one of the oldest city of Pakistan with recorded history dates back to 539 BC. Are you planning a vacation with family or friends? Then visit Peshawar. Book your flight tickets with Rehlat – One of the fastest growing online travel companies in the Middle East to get more and more offers on your Peshawar flight bookings.
Things to Do & Popular Places in Peshawar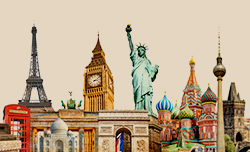 Don't Miss Peshawar Attractions
Pakistan has a unique and thought provoking culture that is quite amazing to witness in person. Peshawar has now evolved into one of Pakistan's most ethnically and linguistically diverse cities. The city is a heavily-guarded fort that is located now centrally (in Old Peshawar it would have been in the north-western corner).The Peshawar Museum was founded in 1907 in memory of Queen Victoria. Visually you can tell it has been around for centuries, and provides a majestic view over Peshawar and surrounding valley.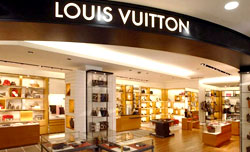 Best Shopping Malls
Before going to buy anything in Peshawar, you first have to be ready to bargain. The old town is a good place to stock up on Pakistani and Afghani handicrafts. These markets are located in almost all parts of the Peshawar, most commonly at Bazar Shah Qabool Olia, Namak Mandi, Khyber Bazar, Sadar Road, etc. Shafi Market (and surrounding bazaars) in the Sadar area is one of the best places to buy clothing fabric. You will find every kind of cloth from simple everyday fabric to fabric suitable for the fanciest of occasions. The shops in Shafi Market work on a bargaining system for the most part.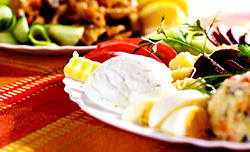 Food and Dining in Peshawar
The restaurants in *Namak Mandi serve marvelous tikka and karai."CHERSEE TIKKA HOUSE" is the most famous tikka shop. Khyber Pakhtunkhwa is a dry state, making alcohol hard to come by. Fried Fish is also a good treat, it can be found in Jalil Kabab House and some other restaurants near Hayatabad on Ring Road.

Transportation in Peshawar
Peshawar is well connected with the rest of Pakistan through air, rail and road networks. You can reach Peshawar by train with Pakistan Railway from Karachi (36 hours) and Quetta (25 hours); both are via Lahore and Rawalpindi. Please note currently no passenger trains from Landi Kotal in the Khyber Pass are in operation. Peshawar is connected with Islamabad via Motorway M-1 and via national highway N-5.Walking is another option, but take care with the traffic and at night.
Peshawar Airport Information

Peshawar International Airport, which is known as Bacha Khan International Airport Peshawar, is located about a 25-minute drive from the center of Peshawar. It is the 4th busiest airport in Pakistan. It is served by all Pakistani carriers including the national flag carrier "PIA". Many Middle Eastern airlines such as Emirates, Etihad, Gulf, Air Arabia and Qatar Airways also serve this airport. Peshawar Airport has direct international flights to Al Ain, Bahrain, Dubai, Abu Dhabi, Doha, Jeddah, Kabul, Muscat, Kuwait and Riyadh.

Local Transportation To & From Peshawar Airport

Car rentals and taxi are available to travel to and from the Peshawar International Airport. The ground transportation centers are located near baggage claim area. From the airport, there are also various private shuttle companies that offer service and runs to other destinations. Shuttles pick up passengers on the arrivals of the terminals. Transport to and from the airport is also provided by metered and authorized taxis.

Popular Airline Routes
Peshawar Airport AddressBacha Khan international Airport,
Peshawar
Airport Avenue,
Peshawar,
Pakistan
Scroll