Cheap Flights to Salalah Airport
Flights to Salalah
Book your flight to Salalah for a holiday filled with memorable moments of fun and happiness. If you are looking for both leisure and adventurous holidays, Salalah is an apt destination. Located close to the Arabian Sea, the city offers stunning outdoor pursuits, excellent beaches, coconut palms and banana and papaya plantations.
Book your Salalah flight tickets at Rehlat – One of the fastest growing online travel companies in the Middle East, and save big on your flight bookings. Hassle free journey guaranteed.
Things to Do & Popular Places in Salalah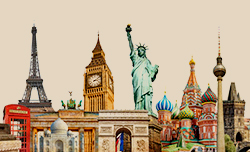 Don't Miss Salalah Attractions
Salalah boasts of many tourist places like the picturesque village of Taqa and Wadi Dirbat, the hanging valley that can be found on the Jebel Samhan plateau. Visitors can also visit the lost desert city of Ubar and nature lovers should check out the Baobab Forest, which has an old tree that is over 2000 years old. Salalah also offers some activities to tourists that can make holidays more enjoyable.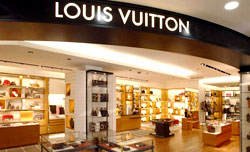 Best Shopping Malls
Salalah's shopping scene is more famous for its charming street-side markets or traditional Arabic souks than its plush new malls that are slowly sketching a modern identity for the town. Salalah is also known as the 'Perfume Capital of the Middle East,' and visitors can try out the finest fragrances while in the city.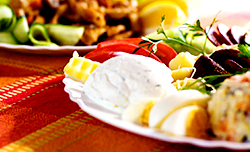 Food and Dining in Salalah
Located on the edge of the Arabian Sea, the beautiful coastal city Salalah offers a variety of good restaurants and many places to eat tasty cuisine. Whether you are looking for traditional Omani food or more western cuisine, you should be able to find what you need in Salalah. The nightlife scene in Salalah is somewhat limited & insipid, and a boisterous nightlife is not exactly in tandem with local religious customs.
Transportation in Salalah
Salalah doesn't have an extensive city transport profile since most distances within the town are relatively short and can easily be covered on foot. Salalah has limited transport options to move around the city and the only ways to cover distances in Salalah are on foot, by private local taxis and car rentals. However, there are a few other modes of transport (Hiring a cab and a limousine) that visitors can take to wander across the city.
Salalah Airport Information
Salalah International Airport is the Sultanate of Oman's secondary international airport after Muscat International Airport. The airport features flights to regional destinations as well as a few intercontinental charter services from Europe. The airport has four aerobridges with air conditioning facility.
Local Transportation To & From Salalah Airport
Within the airport, there is a shuttle service which is used to drop travelers at their vehicles. There are large numbers of rental cars and taxis outside the terminal, and you can also make use of public buses. There are numerous kinds of transportation services provided for passengers, including limousine and car rental services.
Salalah Airport AddressSalalah International Airport
Airport Code: SLL
Airport Road، Salalah,
Oman
Ph: +968 23 367462
Scroll