Cheap Flights to Rota Airport
Flights to Rota
Explore the beautiful island of Rota located on shores of the Atlantic. It is famous for amazing natural wonders, lively beaches and coastlines, museums, historical forts and nightlife. Find out more about Rota further down and we will provide you exhilarating deals to reach Rota Island. Get your Rota flight booking done with Rehlat at surprising lowest fares. Rehlat is fastest-growing online travel company in the Middle East. Rehlat offers special fares, discounts and offers on every flight and hotel booking.

Things to Do & Popular Places in Rota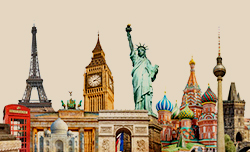 Don't Miss Rota Attractions
Rota Island is packed with some most beautiful beaches all across the island. You must not miss to visit the popular tourist attractions of Rota such as Old Japanese Cannon, Blue Palms, Alaguan Bay Look Out, Hafa Adai Rota Zoo, Hafa Adai Cave Museum, Mochong Village, Tonga Cave, Water Falls, As Matmos Cuff, Gagani, The Grotto, Tweeksberry Beach, Poina Point, and much more. It is incredible for a number of water sports and outdoor activities all across the city. Mountain climbing, skiing, surfing, and hiking are must do activities in Rota.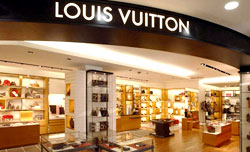 Best Shopping Malls
Rota is not known for world-class shopping. However, you can enjoy great shopping in Rota at its number of shopping centers, outlets, quirky retail outlets, street markets and boutiques. The Island is famous for its fashion designer wears, duty-free shopping, beauty products, shoes, jewelry, luxury gifts, fashion accessories and much more. Rota's local products, souvenirs, and handicrafts must be purchased during your trip.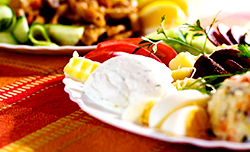 Food and Dining in Rota
The island serves a wide range of traditional and delicious dishes. You can taste from Chamorro and Carolinian food to Filipino, Chinese, Thai, Korean to Mexican food. Furthermore the typical dishes of the city are Berza, Shrimp Tortilla, Urta Soup, Tintilla de Rota and much more. You can taste quality and delicious dishes which are cooked with the local produced ingredients. Rota Island is a perfect place to enjoy the lively bustling nightlife in bars, clubs, pubs, comedy shows and live music entertainment.
Transportation in Rota
Rota Island offers a number of local transportation such as taxis, and ferries and rented cars to get around the city. You may not find any local public buses on the island. It is easy to get rented cars at any corner of the city at reasonable cost.
Rota Airport Information
Rota International Airport is also known as Benjamin Taisacan Manglona International Airport, serves Northern Mariana Islands, located in Rota Island in the United States. The airport is owned by Commonwealth Ports Authority. The airport serves thousands of passengers throughout the year. Rota airport has one passenger terminal equipped with necessary facilities such as ATMs, cafes, rest rooms, medical care, information desk, taxi hire and check-in counters.
Local Transportation To & From Rota Airport
Passengers can opt for public transportation, taxis or rental cars or own vehicles to reach the Rota International Airport. It takes around 10 minutes to reach the airport, which is about 6.8 kilometres.
Popular Airline Routes
Rota Airport AddressBenjamin Taisacan Manglona International Airport,
Sinapalu,
Rota Island 96951,
CNMI,
Ph: +1 670-532-9497
Scroll