Flights to Saint Martin
Saint Martin has long stretch of coastline, beautiful scenic views of white sandy beaches, and colorful coral reefs. Explore the city with rich marine life, history and culture. Take a flight to Saint Martin to enjoy a plenty of outdoor activities on the Island. It is located on the northeast Caribbean, just 300 kilometres from east of Puerto Rico. Get your bookings done on Rehlat and experience the low-cost travel to Saint Martin. Rehlat is the fastest-growing online travel companies in the Middle East. Sign up for Rehlat's newsletter and stay updated with its amazing deals and discounts.
Things to Do & Popular Places to Saint Martin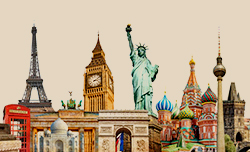 Don't Miss Saint Martin Attractions
Saint Martin inspires you all to step into different seaside culture and tradition. Like other Caribbean destinations, Saint Martin is wonderful holiday destination for relaxation. Also, make time at the sea shores and hiking Pic du Paradis. Maho Beach, Loterie Farm, Great Bay Beach, Fort Amsterdam, Yoda Guy Movie Exhibit, St. Marteen Zoo, Sint Maarteen Museum, and Pic Paradis are the most popular attractions of the city. You shouldn't miss to experience a wide range of adventurous activities and water sports on the island.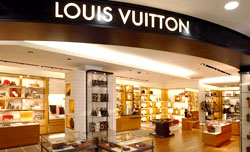 Best Shopping Malls
Saint Martin has plentitude of shopping options. The Island has numerous luxury and fashion boutiques and shopping centers where you can find plenty of local products and international brands. In French side products are usually price in euros. Most of the stores close between 12 and 3 PM. You can find numerous open-air-markets selling souvenirs and spices. Front Street on Dutch side is the centre for shopping. Numerous stores sell jewelry, liquor, cameras, electronics, cosmetics and much more. It is better to carry cash in small denominations for small purchases.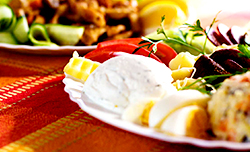 Food and Dining in Saint Martin
Saint Martin has more than 300 gastronomical restaurants serving different cuisines such as French, American, Mexican, Italian, Chinese, and much more. For fast food lovers a number of franchises are available such as Bubble Tea, McDonalds, Subway, Pizza Hut, Burger King, Dominoes, KFC, and much more. If you are on budget trip, tourists can rely on Chinese restaurants located on Dutch side. Tourists, who want to try differently, can try the roadside food trucks. These serve an excellent Suriname food on the island. You can find a number of bars, nightclubs, and casinos to enjoy the vibrant nightlife.

Transportation in Saint Martin
You can choose rental cars, taxis, vans, or buses to travel in and around the city. A wide number of car rental companies are available in the city to explore the city. Taxis don't have meters but the fare is calculated depending on the distance. The city has bus system using small minivans which plies between Philipsburg and Marigot regularly.
Airport Information Saint Martin

Princess Juliana International Airport (IATA: SXM, ICAO: TNCM) is the main airport of Saint Martin. The airport is a hub for Windward Islands Airways. The Princess Juliana International Airport is also known as Saint Maarten International Airport. Its passenger terminal is able to handle more than 2.5 million passengers annually. Its terminal building is fully air-conditioned and equipped with 20 immigration booths, 46 check-in desks, 40 shops and food & beverage units, five exit-control booths and much more facilities.

Local Transportation To & From Saint Martin Airport

Choosing car is the best option to reach the airport. If is unavailable, it's better to hire limo or cab for your transportation need.

Popular Airline Routes
Saint Martin Airport AddressPrincess Juliana International Airport,
Airport Rd,
Simpson Bay,
Sint Maarten.
Ph: +1 721-546-7542
Scroll