Cheap Flights to Rotterdam
Flights to Rotterdam
Book flight to Rotterdam and enjoy a plethora of amusement and fun. The second largest city of Netherlands and the largest port in all of Europe, Rotterdam is one of the most progressed cities of recent times. Complete with its brilliant attractions and iconic modern buildings, Rotterdam is a must have on your Dutch itinerary. Book your flights to Rotterdam at Rehlat and get astonishing deals and offers on your flight bookings. Get one way and round trip flight tickets to Rotterdam and enjoy an amazing journey with huge savings.
Things to Do & Popular Places in Rotterdam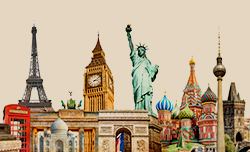 Don't Miss Rotterdam Attractions
Explore the magical resonance of rich history and culture of the 18th century, which reflects the picturesque towns to its exceptional wealth of endless tourist attractions. The historical city welcomes million's of passengers from all across the world. Everything seems possible in Rotterdam, and there's so much left to explore. The popular attractions of Rotterdam are: Grote of Sint-Laurenskerk, Museum Boymans-van Beuningen, Schoonhoven, Kunsthal: Rotterdam's Art Hall, The Church of Our Lady (Grote Kerk), Delfshaven and the Pilgrim Fathers.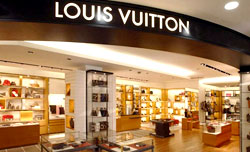 Best Shopping Malls
Rotterdam is an incredible place to shop. Several shops in the city will be opened anytime. Shopping in Rotterdam's city centre basically takes place between Rotterdam Central Station and Rotterdam Blaak train station. Visitors can shop until you drop for hours.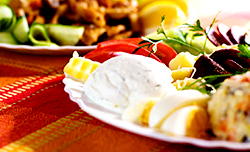 Food and Dining in Rotterdam
Rotterdam is a historical sea-faring city and home to some of the best restaurants in The Netherlands. If you are in the mood for a quick but yummy food or feel like dining at an impressive location, or if you simply want to enjoy beer, it's all easy to find in Rotterdam. From organic lunchrooms to trendy coffee bars & traditional pubs, Rotterdam's food options are extensive. If you are looking for delicious dinner, Rotterdam offers a wide range of different culinary destinations, each with its own unique atmosphere. Rotterdam has all kinds of nightlife, but the dance club scene leads the way.
Transportation in Rotterdam
Rotterdam has an excellent public transport system, provided by the RET. Visitors can reach the city by tram, bus, and metro. In order to travel by public transport, you will need a valid public transport card, known as the 'personal OV-chipkaart'. The metro system lets you travel quickly and easily in Rotterdam and the surrounding areas. Taxis in Rotterdam are very safe and convenient.
Airport Information Rotterdam
Rotterdam The Hague Airport is a primary international airport, operates domestic and international flights to all European cities and leisure destinations. It is located approximately 3 NM (5.6 km; 3.5 mi) from north northwest of Rotterdam, serves the city of Rotterdam, The Hague and the surrounding regions. It is considered as the third largest airport in the country and handles more than 1.5 million domestic and international passengers. Rotterdam The Hague Airport holds one terminal named as Passenger Terminal.
Local Transportation To & From Rotterdam Airport
Rotterdam has a modern and well-developed transportation system. This makes transportation in Rotterdam absolutely flawless and very easy for everyone. Taxis are also available, but slightly more expensive than the means of public transportation. Nearly all means of transportation are accessible. One of the bus lines, line 33, connects Rotterdam Central with the airport.
Popular Airline Routes
Rotterdam Airport Address
Rotterdam The Hague Airport
Rotterdam Airportplein 60
3045 AP Rotterdam
Netherlands
Ph:+31 10 446 3444
Scroll