Cheap Flights to Maastricht
Flights to Maastricht
Situated on the tri-state area between the Netherlands, Germany and Belgium, Maastricht is one of the most beautiful southern cities in the Netherlands. Take a long and winding path through some of the most gloriously scenic areas in the country. Are you on the lookout for your next holiday destination? Maastricht offers you the attractive holiday destinations. Simply pick one out and off you go. Plan your trip to Maastricht today and book your flight tickets at Rehlat for more amazing deals and offers on your flight bookings. Hurry up and book now.
Things to Do & Popular Places in Maastricht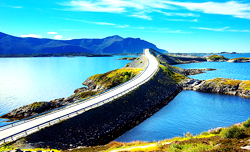 Don't Miss Maastricht Attractions
Located on the site of an ancient Roman town, Maastricht is one of the most popular destinations in the Netherlands. Head this vibrant city, to visit impressive churches, and its history and a vibrant contemporary community. From the river to museums, to the mountains, this city makes a fine place to explore in all directions.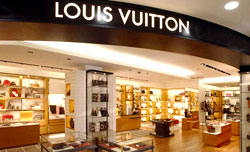 Shopping in Maastricht
When it comes to shopping, Maastricht has everything and the city is a great city for a stylish shopping spree. One can find luxury brands, special boutiques and shopping malls. And you can visit one of the markets. This beautiful town has luxury stores, fashion boutiques, haute couture, big brands, lively shopping streets, romantic alleys and an authentic, Burgundian lifestyle. Maastricht is definitely Dutch, but you'll be surprised by its Parisian atmosphere.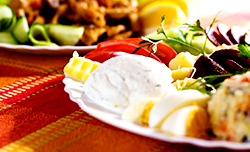 Food and Dining in Maastricht
Enjoy the lovely food that Maastricht has to offer. In addition to the world-class terraces and restaurants, you can discover the history of the old brewery and the centuries-old watermill that still grinds grain for the bakery. Naturally it has the best restaurants, but you can also see where the wonderful produce comes from. It is always great fun to eat and drink local product. In Maastricht you can even drink local wine, unique in Holland. You can also visit the vineyards.
Maastricht has excellent public transport connections. You can easily reach your destination in town and the surrounding areas by train or bus. Maastricht has excellent rail links. The intercity trains towards Utrecht, Eindhoven, and Amsterdam will be operated by The Dutch railways (NS), and Arriva operates trains toward Sittard, Kerkrade, and Roermond.
Airport Information Maastricht 
Maastricht Aachen Airport is a regional airport, which operates domestic scheduled and regional flights to and from the city of Maastricht Aachen. It is considered as the second largest hub for cargo flights in the country and serves millions of passengers throughout the year. Maastricht Aachen Airport boasts of two terminals named as Passenger Terminal and Cargo Terminal, which are used to serve both the cities of Maastricht (Netherlands) and Aachen (Germany).
Local Transportation To & From Maastricht Airpor

Travelers can reach the Maastricht Airport by a bus or a car and train facilities from Germany and Belgium. Maastricht Airport is adjacent to the highway A2 just 8 km northeast of Maastricht. However, the Maastricht Aachen Airport by public transportation always ends with a bus ride, as no trains stop at the airport itself. A public bus transportation service is available from the airport to Maastricht and other Dutch train stations.
Popular Airline Routes
Maastricht Aachen Airport
Vliegveldweg 90
6199 AD Maastricht-Airport
Netherlands
Ph:+31 43 358 9898
Scroll