Cheap Flights to Eindhoven
Flights to Eindhoven
Take a flight to Eindhoven, a city laced with energy, ethic and fun. Eindhoven is a vibrant city, where there is a constant flow of new developments in the field of innovation, creativity, technology, design, and knowledge. Discover vibe, creativity and the authentic hotspots in Eindhoven. There are many local activities which guests can experience such as hiking, bicycle tours, watching a movie or even go ice skating. And besides these great things to do, there are always different festivals, exhibitions, and markets going on in the city. However, there will be no boring moment in Eindhoven! Book your Eindhoven flight tickets at Rehlat and enjoy the cash back offers and deals on your flight bookings.
Things to Do & Popular Places in Eindhoven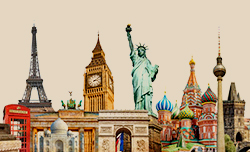 Don't Miss Eindhoven Attractions
Eindhoven boasts of the elegance of cultural treasures, notable tourist attractions, and world-class museums. It is home for the diverse collection of notable tourist attractions and breathtaking sightseeing places such as St. Catherine's Church, Editor's Pick Van Gogh Village: Nuenen, The Philips Museum, The Eindhoven Museum, Genneper Parken and Stadswandelpark, Inkijkmuseum and Ton Smits Huis, Eindhoven events and festivals. Eindhoven has several attractions located within and around the centre of the city. Eindhoven is really a good place for the culture lovers out there.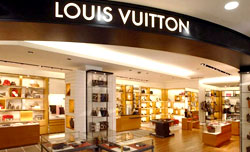 Best Shopping Malls
Eindhoven is a paradise for the shopping lovers! With its large variety of shops from high-end brands to small boutiques, there is everything to shop for everyone. Eindhoven's city is awash with shops of all shapes and sizes, including some pretty impressive shopping centers. In short, Eindhoven is a shopper's delight! Make sure to check out few famous private boutiques for unique gifts, whether in fashion or in home decor. The locals especially love the typical street food at these markets.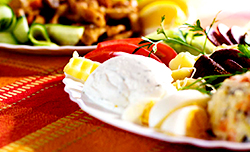 Food and Dining in Eindhoven
Eindhoven has a variety of restaurants, which offers different cuisines. The cuisines vary from typical Dutch restaurants to high quality Italian or Asian restaurants. If you want to taste some typical Dutch street food, then you must visit the weekly markets in the centre. These markets will be held two times each week on Tuesdays and Saturdays. You can taste some typical Dutch seafood and the best Dutch cheese in Eindhoven. The nightlife of Eindhoven is divided into several areas which provide bars, clubs, and pubs suited for every age and lifestyle.
Transportation in Eindhoven
When travelling through the Netherlands you will find out good transportation facilities. This counts for Eindhoven as well. Most roads are well maintained and also well lighted. In Eindhoven the main way of public transportation are busses. When traveling to another city you can use a train.
Note: Travelers can get a temporally travel card which can be used for all kinds of public transportation, and it's called an OV-chipkaart and it's way more convenient than getting single fares during your holiday.
Airport Information Eindhoven
Eindhoven Airport is an international airport, which serves domestic and international flights from serving the city of Eindhoven. It is considered as the second largest airport in the country and handles more than 4 million passengers every year. The airport is located 4 KM of Eindhoven.

Eindhoven Airport holds one terminal called as a passenger terminal. There are several food and souvenirs shops and above the airport there is a lavish three-star hotel for the guests.
Local Transportation To & From Eindhoven Airport
It will take about 13 minutes to reach the city from the Eindhoven airport, which is approximately 8.7 kilometers via Tilburgseweg. Guests can use the public transportation facilities such as buses, cars, and trains to reach the airport. You can also book cabs for comfort and convenient journey from the airport to the city.

Popular Airline Routes
Eindhoven Airport AddressEindhoven Airport
Luchthavenweg 25
5657 EA Eindhoven
Netherlands
Ph:+31 900 9505
Scroll