Flights to Curacao
Flight to Curaçao will take you a city that offers the ambiance of a cosmopolitan European city with its breathtaking beauty. The city is located in the southern part of the Caribbean Sea close to the coast of Venezuelan, with 150,000 inhabitants. Home to more than 35 captivating beaches, a diverse heritage spanning 55 different cultures, live and let live attitude and unrivaled European architecture; Curaçao remains one of the most exceptional islands of the region. Book your flight tickets to Curaco at Rehlat and get astonishing deals and offers on your flight bookings. You can choose from one way and round trip flights to Curacao.

Things to Do & Popular Places in Curacao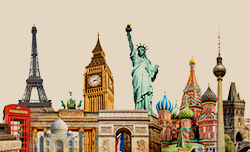 Don't Miss Curacao Attractions
Curaçao's natural beauty, pristine diving and snorkeling sites are a favorite with divers and adventure seekers. The beaches and idyllic weather, situated on the outer fringes of the Hurricane Belt, has won it further accolade and recognition. Queen Emma Pontoon Bridge, Blue Bay Beach, Otrobanda, Fort Nassau, Jewish Cultural Historical Museum, Seaquarium, Jan Thiel Beach, and Maritime Museum are the top attractions of the city.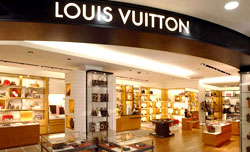 Best Shopping Malls
There are shopping centers spread throughout Willemstad, small boutique shops in and around the main areas on the islands & the resorts. And don't forget about the floating market! Along with several shopping centers, Curaçao has duty-free zones that make shopping even more attractive for visitors. Shop 'till you drop in one of the shopping centers or duty free zones in Curaçao.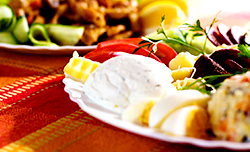 Food and Dining in Curacao
Curaçao offers a number of cuisine choices that reflect the diversity of the island. Whether you want to try the inexpensive local cuisine or a lavish buffet from an International restaurant, you'll have many dining options. The cuisine of Curaçao is a flavorful blend of Dutch and Indonesian, with hints of other international fare mixed in.
Transportation in Curacao
One can wander around the city with the help of the public transportation, which is fairly limited. Curaçao offers two kinds of public transportation: the large busses, which are called 'Konvooi', go for a longer distance, and on most urban routes you will find collective cars (max. 9 p.) or vans called 'bus'. Note: Most city busses go once every hour and every two hours a bus goes westward, less frequent on Sundays.
Curacao Airport Information
Hato International Airport is the largest airport in the Curaçao Island, which is served by both the domestic and international airlines to the Caribbean region, South America, North America and Europe. This airport can accommodate around 1.6 million passengers per year and is equipped with all the passenger facilities.
Local Transportation To & From Curacao Airport
Taxis are available from Curaçao's major airport, Hato International Airport (CUR), about 8 miles northwest of Willemstad. However, cabs can be a bit expensive.
Popular Airline Routes
Curacao Airport AddressCuraçao International AirportPlasa Margaret Abraham,
Curaçao,
Ph: +599 9 839 1000
Scroll