Cheap Flights to Laayoune
Flights to Laayoune
Laayoune, also spelled El-Aaiún, is a city located in the desert of the Western Sahara. Laayoune is a very clean city with growing commerce. Its restaurants, street cafes, hotels, financial institutions, handicraft and souvenir shops are tailored to take care of everyone's need. Book Laayoune flight tickets with various international and domestic airlines, which connect one place to the other with Rehlat. We offer cheap airline tickets one way and round trip with all the major airlines. Get Laayoune flight tickets from Rehlat and save huge.
Things to Do & Popular Places in Laayoune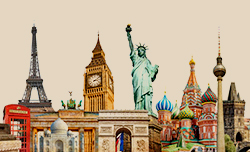 Don't Miss Laayoune Attractions
Laayoune is a small yet interesting city to visit. The tallest structure in Laayoune is the minaret of the new Great Mosque located just off Place Mechouar. It is beautifully painted in salmon pink, which is the color of the city. Also interesting to see are two large water towers situated just off the Place Mechouar. The picturesque view of these towers alongside its unique green designs on a pink background makes it worth a camera shot. The Ensemble Artisanal is another nice place to visit. It is a collection of workshops where jewellery and artwork is made by local artists. Take a walk around Souk ez-Zaj, and it won't be long before you find the city's old Spanish cathedral. Seguiat al-Hamra, Place Oum Saad, Souke el Djemal and Place Dchira are also nice and lively places to visit in Laayoune.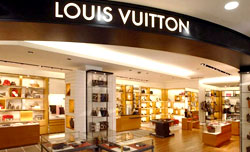 Best Shopping Malls
The city boasts several shopping opportunities in many ranges. You can enjoy shopping various brands of clothing, antiques, and arts. Farmers Market is the popular place offering various products. If you wish, however, to expand your wardrobe, you'll find the best department stores available in Delrio in many of the modern malls, with internationally renowned brands.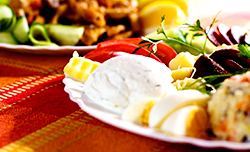 Food and Dining in Laayoune
The staple food in Laayoune includes simple grilled meat – lamb, camel with plenty of grease and fries. And there are lots of fresh fish soup varieties on sale every other day. European-style tearoom, coffee, patisserie and ice cream parlor services are also available. Beer, wine, and spirits are available.

Transportation in Laayoune
Laayoune is a small city and its main attractions are easy to reach by foot. To move around other than by foot, however, there is bus service that costs almost an equivalent of USD 0.25. From the airport, you can use the petit taxi, and it cost about MAD10. They also provide intra-city services to anywhere in town for between MAD5 and MAD6 depending on the time of the day.
Airport Information Laayoune
Hassan I Airport is a main international airport in the Western Sahara, serving domestic and international flights from Laâyoune. The airport has served thousands of passengers from different parts of Morocco and Western Sahara. Hassan I Airport holds one terminal named as Terminal 1. The airport features some of best facilities like shops, coffee shops, car parking, information desk, check-in gates, and car hire service desks.
Local Transportation To & From Laayoune Airport
Rental cars, taxis, limousine and public buses are the major means of transportation to and from the Hassan I Airport. You can find all the automobile rental agencies at the baggage claim area, and bust is in front of the terminal building, Monday to Saturday services starts from 8 am to 11 pm. It will take around 20 minutes to reach the Don Hassan I Airport
Popular Airline Routes
Laayoune Airport Address
Hassan I Airport
El-Aaiún 70000
Phone:+212 5288-93791
Scroll