Flights to Agadir
Agadir is the popular Moroccan resort for its white sands, crystal clear water beaches. The living history and unique architecture welcome a number of tourists every year. Whatever may the season, the city's pleasant climate invites to spend their best time. Book your flights to Agadir to witness the stunning views of city's incredible beauty. Book your flights on Rehlat and experience the budget travel. Rehlat is Middle East's fastest-growing online travel company offering ever low-cost flights for everyone with its exhilarating deals.
Things to Do & Popular Places in Agadir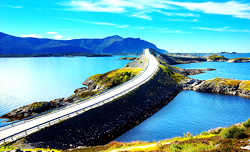 Don't Miss Kasbah of Agadir
Tourist must not miss visiting Kasbah of Agadir. It is a fortress in ruin and it is a magnificent spot with great history. Tourists must not miss the views of the city from Kasbah fortress. The other tourist attractions of the city include Majorelle Garden, Bahia Palace, El Badi Palace, Menara gardens, Koutoubia Mosque, Saadian Tombs, Agdal Gardens, Souss-Massa National Park, Agadir Birds Valley, Crocoparc Agadir and much more.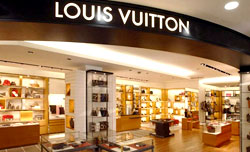 Best Shopping Malls
Agadir is a major tourist attraction with modern and luxurious shopping malls, as well as local markets and outlets. It is a popular place for handmade crafts, music instruments, Berber jewelry, traditional clothing, and souvenirs. Special items to buy in Agadir city are leather, copperware, silver, clothing (cotton & silk), wool rugs, and blankets. It is essential to bargain to get good buys at awesome fares. You may get your desired items at a third of asking price.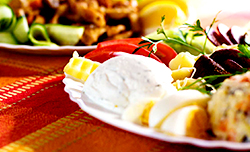 Food and Dining in Agadir
There are numerous restaurants scattered around the city offering varieties of cuisine European/international cuisine. It is worth to taste wide varieties of finger licking dishes like tajine (stews), harira, kefta tagine, couscous, zaalouk, djaja mahamara and b'stilla. Agadir is also called as 'Miami of Morocco' which offers excellent nightlife.
Transportation in Agadir
Agadir is well developed with amazing transportation facilities like public buses, taxis, and mini vans to get around the city. Buses are quite reliable in Agadir and it may charge less than 10 dirhams usually. Tourists can take taxis to travel in and around the city.
Agadir Airport Information
Al Massira Airport (IATA: AGA, ICAO: GMAD) is the main international airport, which operates domestic and international flights from serving the city of Agadir. The airport serves several million passengers from different parts of Europe and the Middle East. It is located approximately 21 kilometres (13 miles) from east of the central Agadir. Al Massira Airport features with one Passenger Terminal and features all necessary facilities like ATMs, communication, cafes, restaurants, car parking, information desk, money exchange, hire taxi and hotels.
Local Transportation To & From Agadir Airport
Taxis are available outside the Al Massira Airport arrivals and its cost is fixed at a fare of Dh200. It will take around 34 minutes to travel to the centre of the city from the airport, which is about 20.4 kilometres via Agadir-Taroudannt Hwy/P1714 and N1.
Popular Airline Routes
Agadir Airport AddressAgadir Al Massira Airport,
Agadir Al Massira 80000,
Morocco
Ph: +212 5288-39152
Scroll