Flights to Guaymas
Guaymas is a beautiful tourist destination with a variety of contrasting mountain and ocean landscapes to admire. Visitors will also be treated to traditional Sonoran hospitality, making it an ideal vacation spot any time of year. Find out exclusive deals on business trips, vacations and last-minute flights from General José María Yáñez International Airport through Rehlat. It is a quick and easy way to book Guaymas flight tickets on one-way or return journey as well as get daily schedules & information with Rehlat.
Things to Do & Popular Places in Guaymas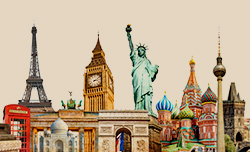 Don't Miss Guaymas Attractions
Guaymas offers numerous natural attractions due to its unique geographical location, where the ocean, the desert, and the mountains meet to create a wonderful environment with spectacular scenery and beautiful landscapes. As a result of the wide variety of ecosystems located in the coastal area of the state of Sonora, you can enjoy lots of water sports and recreational activities. You'll also find stunning beaches, desert, and mountains. Other popular activities include ecotourism, adventure tourism, and visiting the historic attractions in the city.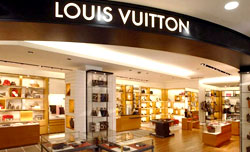 Best Shopping Malls
In the area around Guaymas, there are no large shopping malls, except for a few department stores, but there are dozens of small shops located in downtown Guaymas and along Beltrones Boulevard in San Carlos. Founded in 1900, the municipal market of Guaymas offers a unique experience for the adventurous shopper in search of local items.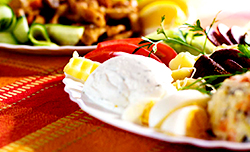 Food and Dining in Guaymas
In general, Guaymas is flavorsome and uses a wide variety of fish and seafood in the preparation of regional dishes, especially shrimp, which is often the main ingredient. This is also a great place to enjoy a juicy steak, as the state of Sonora is one of the largest producers of livestock in Mexico. The nightlife in Guaymas San Carlos is lively and fun, in keeping with the flavor of this peaceful region. It offers bars, pubs, cafes, pool halls, and several lounges and nightclubs, the majority of which are located in downtown Guaymas or on or around Beltrones Boulevard in Guaymas.

Transportation in Guaymas
Buses leave for the town from just about every city, town and village in the country and cars clog the streets, making a mockery of the idea that Guaymas is a place to get away from it all. Travelers can find numerous public buses travelling to all major cities every year at a reasonable cost. Most of the private companies operate taxis at cheap fares.
Airport Information Guaymas

General José María Yáñez International Airport is the major international airport, which runs domestic and international flights from serving city Guaymas. It is located in Guaymas and handles several thousand passengers throughout the year. General José María Yáñez International Airport holds single terminal named as a passenger terminal.

Local Transportation To & From Guaymas Airport

You can find a large number of buses, taxis and mini buses to travel from Belfast International Airport to Aldergrove. It will take around 15 minutes General José María Yáñez International Airport to reach the city. Taxis are the best options to travel to and from the airport, where fares are meter based, and you can get them very easily.

Popular Airline Routes
Guaymas Airport AddressGuaymas International Airport
San Germán,
Hacienda El Pardo,
Sonora,
Mexico
Scroll