Cheap Flights to Guadalajara
Flights to Guadalajara
Guadalajara, "The Pearl of the West," Capital of Jalisco and Mexico's 2nd largest city and is one of the largest urban centers in North America. The city has deep colonial roots which are evident everywhere around the city. The city center is laid out like a cross, which consists of the Guadalajara cathedral and 4 surrounding plazas. Find out exclusive deals on business trips, vacations and last-minute flights from Don Miguel Hidalgo y Costilla International Airport. Enjoy enormous discounts on domestic and international flights & airfares throughout the year with Rehlat – the fastest growing travel companies in the Middle East.

Things to Do & Popular Places in Guadalajara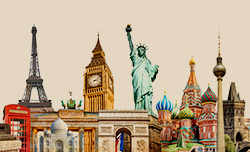 Don't Miss Guadalajara Attractions
Guadalajara is a big city and offers up a variety of activities ranging from a wide range of cultural attractions to just plain fun. Everywhere you go there are magnificent buildings and historical sites. The combination of local activities and the availability of tours to nearby attractions mean that you should experience an incredible vacation. Guadalajara has plenty of activities and things to do around the city. Just like most other urban cities, there are plenty of theatres and museums throughout the city. The arts are very important to the city, and have been integral to the Guadalajara's rich history.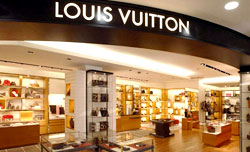 Best Shopping Malls
Guadalajara is the undisputed shopping capital of México. Modern malls, some very specialized, are located throughout the city. Tlaquepaque and, on a smaller scale, Tonalá are located within the city limits of Guadalajara and offer a shopping experience that is considered by many to be unmatched in the world. The downtown area is also home to the very interesting "Mercado Libertad", located at the eastern end of the Centro Histórico section of downtown. This market is said to be the largest "under roof" market in México.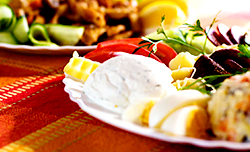 Food and Dining in Guadalajara
Guadalajara has an extensive dining and nightlife scene. The city has a multitude of bars and clubs, as well as many world class restaurants. The city is very musically influenced which is evident at both its restaurants and at its bars and nightclubs. There is a vast variety of cuisines available in the city, but many of the restaurants stay true to Guadalajara's roots by serving traditional "mestizo" food, which is a combination of Mexican and Spanish foods

Transportation in Guadalajara
Transportation on your trip is very important, and getting around Guadalajara is much like getting around any other large city, easiest if you have your own car. Therefore, in order to minimize any transportation hassles, it makes lots of sense to rent a car to get around the city. However, the city also has taxis and buses to bring you around the city if you opt for using public transportation to get around.
Airport Information Guadalajara

Guadalajara International Airport is a leading international airport, which serves domestic and international flights from the city. It is located approximately 16 kilometers from the south of the city centre and serves more than five million domestic and international air traffic throughout the year. It is considered as the third busiest airport in the country, after Mexico City International Airport and Cancún International Airport. Guadalajara International Airport features with two terminals named as Terminal 1 and Terminal 2.

Local Transportation To & From Guadalajara Airport

Miguel Hidalgo y Costilla Airport also known as the Guadalajara International Airport and named after Miguel Hidalgo the hero of Mexico Independence. It is located sixteen kilometers from the city of Guadalajara and one hundred ninety-nine kilometers from the Autlan de la Grana. There are car rentals like Hertz which is easy to find and offers the best prices. It will take around 24 minutes to reach the Don Miguel Hidalgo y Costilla International Airport via Chapala -Guadalajara, which is about 18.5 kilometers.

Popular Airline Routes
Guadalajara Airport AddressMiguel Hidalgo y Costilla International Airport
Carr. Guadalajara Chapala Km 17.5,
45659 Jal.,
Mexico
Phone: +52 33 3688 5248
Scroll