Flights to Colima
Explore the city Colima that combines modernity and tranquility in the same place. Colima is the capital of the Colima state in Mexico. Its stunning beaches and beautiful coastlines attract number of tourists every year. Take a flight to Colima on Rehlat - One of the fastest growing online travel companies in the Middle East. Save huge with Rehlat's deals and special fares on Colima online flight bookings. Rehlat is Middle East's fastest growing online travel company offering flight bookings as well as hotel bookings at incredibly lowest fares.
Things to Do & Popular Places in Colima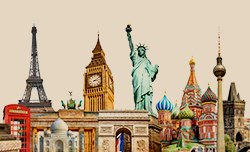 Don't Miss Colima Attractions
The seaside town unveils natural wonders of Mexico and allows all to enjoy a beautiful holiday vacation with family and friends. Colima is blessed with awe-inspiring tourist attractions and plenty of breathtaking sites such as Volcano of Colima, Volcan de Fuego, La Piedra Lisa, Cathedral, La Arteria, Federal Palace, El Salto Waterfall, Government Palace, Museo de la Ciudad de Colima, Centenario Paintbal, Playa La Llorona, and much more.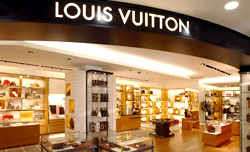 Best Shopping Malls
No tour is completed without shopping. Tourists visiting Colima city must take souvenirs to home. Colima has a number of shopping malls, department stores, and local markets, where you can find everything from bags to designer labels. C. Plaza San Fernando, Plaza Hacienda, Plaza Country, Laguna Shop, Zentralia Mall, Bee Shop are the featured shopping centers of the city.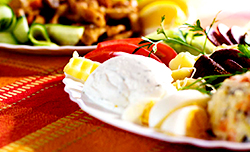 Food and Dining in Colima
Visitors can taste wide variety of culinary options in Colima. You shouldn't miss tasting the Mexican dishes prepared from beef, pork, chicken, goat, sheep, dairy products (especially cheese), various herbs, and lots of spices. The must taste regional dishes include Pozole Blanco, Pozole Seco, Sopitos , Tostadas , Sopes Gordos, Tamales & Atole, Tacos dorados, Tacos Tuxpeños, and Street tacos. Discover the best nightlife in the city. Colima has a number of pubs, nightclubs, bars and much more.
Transportation in Colima
Colima is a major holiday destination with wide modes of transportation like buses, taxis, trains, cars, and coaches to move around the city and neighboring cities. Taxis are the easiest and safest option to travel in and around the city. Buses are commonly used by the locals. If you are planning to visit outskirts of the city, then hiring taxi is a comfortable choice. The down-town district of Colima has number of tourist attractions where the passengers can visit by foot.
Airport Information Colima

Lic. Miguel de la Madrid Airport (IATA: CLQ, ICAO: MMIA) is a major international airport, which operates domestic and scheduled passenger services serving the city. It is well-known as Colima Airport, which handles several thousands of passengers from all across Mexico and other parts of the United States. It is located in Colima city and is operated by the federal government-owned corporation Aeropuertos y Servicios Auxiliares. Lic. Miguel de la Madrid Airport holds a single passenger terminal. Passenger terminal is used for both domestic and scheduled passenger services, as well as charter flights year around. It features all necessary facilities such as ATMs, cafes, shops, check-in counters, gates, information desk, car parking, and restaurants.

Local Transportation To & From Colima Airport

Passengers easily reach can Colima Airport through rentals cars, buses, taxis, shuttle service, etc. It will take 24 minutes via Colima - Cuauhtémoc/México 54 and México 54D, which is about 21.3 kilometres to reach the Lic. Miguel de la Madrid Airport.

Popular Airline Routes
Colima Airport AddressLic. Miguel De La Madrid Airport,
Domicilio Conocido S/N,
Buenavista,
28590 Colima,
Mexico
+52 312 314 4160
Scroll