Cheap Flights to Ciudad Victoria
Flights to Ciudad Victoria
Explore the city Ciudad Victoria known for cultural and artistic lifestyle. Ciudad Victoria is the capital of the U.S. state of Tamaulipas. Ciudad Victoria attracts millions of tourists for its elegant natural beauty. Book your flights to the city known as "City of Birds" and witness the various species visiting the area. Get your low-cost Ciudad Victoria flight bookings and experience the ever low-cost travel with Rehlat. Rehlat offers deals and special fares on every flight booking to avail you affordable flight.
Things to Do & Popular Places in Ciudad Victoria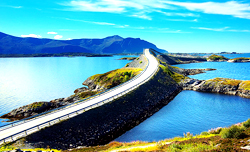 Don't Miss Planetarium and Amusement Par
Ciudad Victoria offers a number of outdoor activities and fascinating tourist spots. Planetarium and Amusement Park is an excellent recreational area for tourists and young children. It opens through Tuesday to Sunday and closes on Monday. The other tourist attractions include The Tamatán Zoo, Regional Museum of History of Tamaulipas, The Tamux Museum of Natural History of Tamaulipas, Vicente Guerrero Dam, El Sabinito Archaeological Site, and El Cielo Biosphere Reserve. Ciudad Victoria is a home for annual Birding Festivals, which attracts several million visitors to see more than 400 species.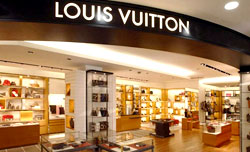 Best Shopping Malls
You can find traditional shopping in the downtown. The city has all kind of stores, malls, outlets, fashion boutiques and local markets. You can purchase everything from jewelry, textile, clothing, to local products like handicrafts and arts. Most of the shopping malls are located in the northern part of Ciudad Victoria. Walmart Victoria Centro, Plaza San Jose, Plaza Vista Verde, Mall Comercial, GranD Estacion ar the popular shopping centers of the city.
Food and Dining in Ciudad Victoria
Main ingredients of the city's food include meat, corn and seafood. Cabrito is the popular dish of the regional cuisine. Grilled and dried meats served in different ways. Corn is often used in the preparation of meat to prepare in a unique style. Visitors can experience delicious Mexican dishes that include Carnitas, Chilorio, Chorizo, Poc Chuc, Aguachile, Atepocate, Bolillos, Burrito, and Calabaza. Also, ypu must taste the traditional local desserts like sweet dates with nuts, coconut with pineapple, camote and much more. The nightlife of Ciudad Victoria offers a variety of entertainment options. The city has a bars and nightclubs for partying.
Transportation in Ciudad Victoria
Ciudad Victoria has a number of transportation options such as buses, taxis, rental cars, trains, and cars to get in and around the city as well as its neighboring cities
Ciudad Victoria Airport Information

General Pedro J. Méndez International Airport is a main international airport, which operates domestic and international services throughout the year. It is located in Ciudad Victoria, Tamaulipas, serving thousands of passengers year-round. The airport is operated by Aeropuertos y Servicios Auxiliares. General Pedro J. Méndez International Airport features one passenger terminal. Passenger terminal is used for domestic and international destinations, as well as charter flights around the year. The terminal features all necessary amenities including ATMs, shops, cafes, information desk, car parking, hire taxi, luggage claim and check-in desk.

Local Transportation To & From Ciudad Victoria Airport

You can choose any of transportation options such as buses, airport shuttles, rental cars, or taxis to reach the airport. It will take approximately 22 minutes to reach the General Pedro J. Méndez International Airport via Mexico 70, which is about 21.5 kilometres.

Popular Airline Routes
Ciudad Victorial Airport AddressGeneral Pedro J. Méndez International Airport
Carretera Soto La Marina - Ciudad Victoria Km. 18.5, Guemez,
87230 Ciudad Victoria,
Tamps.,
Mexico
Ph: +52 834 316 4648
Scroll