Cheap Flights to Ciudad Juarez
Flights to Ciudad Juarez
Ciudad Juarez is the largest city in Chihuahua, Mexico. Ciudad Juarez is a key trading post between Mexico and the US. The city attracts a number of tourists every year for its archeological sites, historical monuments, white sand dunes, and ecological parks. Juarez is home to more than 300 maquiladoras. Book your flights to Ciudad Juarez to witness the historical importance of the city. It is a quick and easy process to book flights on Rehlat at affordable prices. Find out exclusive deals on Ciudad Juarez flights and experience the world-class services and warm hospitality on all leading international airlines at incredibly low fares.
Things to Do & Popular Places in Ciudad Juarez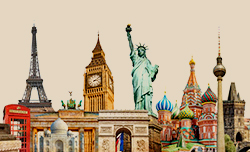 Don't Miss Ciudad Juárez Attractions
Mexico's vibrant scenery welcomes all to view a number of notable landmarks and historical monuments such as Museo de la Revolucion en La Frontera, Monumento a la Mexicaneidad, Catedral de Nuestra Senora de Guadalupe, American Orient Express-Copper Canyon, Casa de Adobe, Chamizal Federal Public Park, City Market, World Famous Kentucky Club, Las Misiones Mall, Museo de Arqueologia El Chamizal, Templo Mormon de Ciudad Juarez, Las Torres Plaza Comercial, and Bazar Cultural Monu. It will be an amazing experience with a spread of variety of adventurous activities, outdoor events, as well as cultural festivals.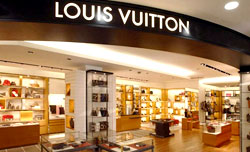 Best Shopping Malls
Ciudad Juárez offers different types of shops, local markets, boutiques, gift shops, and handicrafts stores. Thanks to great shopping and great mix of culture in the city. It is a most popular destination for its handicrafts representing imaginary creatures, earthenware, Talavera, tablecloths, shawls, blown glass, and pottery. Don't miss shopping at Rio Grande Mall, Juarez Avenue, and Plaza de las Americas Mall where you can purchase unique pieces of art by the Tarahumara and alebrijes.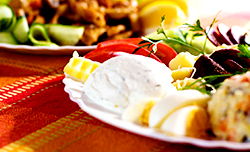 Food and Dining in Ciudad Juárez
Visitors can taste finger licking Mexican dishes in its hotels and restaurants. Its restaurants offer an excellent quality food and service. You can also find plenty of international cuisines like American, Japanese, Chinese, Italian, and regional. Most of its food based on corn, chili peppers, and meat. You shouldn't miss tasting different dishes like Flour Gorditas, carne asada, Morcilla or Moronga, burritos, and flour tortillas. Most of sandwiches and subs are often prepared with turkey tail meat. You can find a variety of music and entertainment for all tastes in the city.
Transportation in Ciudad Juarez
Ciudad Juarez is well connected with modern transportation such as buses, taxis, shuttles, or limousine services to get around the city and other regions of the country. Car rentals are also available to travel in and around the city.
Ciudad Juarez Airport Information

Abraham González International Airport is a major international airport, operating domestic and international flights serving city of Ciudad Juarez. It is located in Ciudad Juarez, Chihuahua alongside of the United States-Mexico border opposite to El Paso in Texas. Abraham González International Airport is one of the busiest airports in the region of Chihuahua, which serves millions of passengers from all major cities of Mexico and United States. Abraham González International Airport has a passenger terminal. The terminal is well equipped with great facilities like ATM's, communication, cafes, restaurants, check-in desks, security gates, car parking, information desk, hire taxi, and luggage claim.

Local Transportation To & From Ciudad Juarez Airport

Passengers can take taxis, rental cars or private vehicle to reach the airport. It will take approximately 12 minutes to reach the Abraham González International Airport, which is about 6.8 kilometres via Av. Tecnológico/México 45.

Popular Airline Routes
Ciudad Juárez Airport AddressAbraham González International Airport,
Carretera Panamericana Km. 18.5,
Aeropuerto Internacional Abraham González,
32690 Cd Juárez, Chih.,
Mexico
Ph: +52 656 478 7000
Scroll