Cheap Flights to Ciudad Del Carmen
Flights to Ciudad Del Carmen
Beautiful beaches, water sports, and fun activities in the mangroves that surround the Terminos Lagoon all await you in Ciudad Del Carmen. This destination also offers lovely jungle terrain and the chance to explore the mysterious world of the Mayans. Book Ciudad Del Carmen flights with Rehlat – One of the fastest growing travel websites in the Middle East, and get amazing deals on your flight bookings. Hurry up and book now.
Things to Do & Popular Places in Ciudad Del Carmen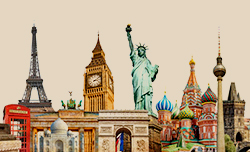 Don't Miss Ciudad Del Carmen Attractions
The pearl of the gulf welcomes everyone to unveil the elegant beauty of the curved coastlines, vibrant colonial town, and open-minded culture. Ciudad Del Carmen is a seaside gateway of Mexico with breathtaking views of historical monuments, and notable landmarks that include Church of Our Lady of Carmen, The Laguna de Terminos, Museum Victoriano Nieves Céspedes, North Beach, and Mayan Archaeology.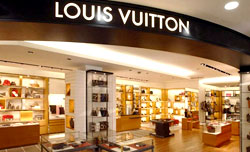 Best Shopping Malls
When you are shopping in Ciudad Del Carmen you will have an ample menu of choices to pick from. One can find from the best products of the most famous brands to beautiful handicrafts, gorgeous pottery objects, exquisite hand-woven hammocks and many other creations made by the natives. If you are looking for some nice handicrafts, all the best Ciudad Del Carmen shops are here.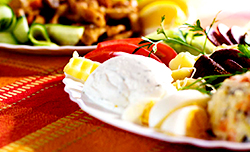 Food and Dining in Ciudad Del Carmen
As with all islands, Ciudad Del Carmen is known for its seafood. Traditional dishes are prepared with fresh ingredients, as this destination has retained its fishing village roots even with the oil boom. Pampano is often poached, fried or served with green salsa. Other types of fish are served fried, with broth or as tikin-xic (grilled with an achiote marinade). Shrimp lovers can savor their favorite crustacean in many ways, including breaded, in a cocktail or with garlic sauce. Although it's just a small city, Ciudad Del Carmen offers plenty of fun things to do once the sun goes down. Ciudad Del Carmen also has several places that are open until the early hours of the morning.
Transportation in Ciudad Del Carmen
Ciudad Del Carmen offers a wide range of vehicles like buses, taxis, trains, trams, and coaches to get around the city and other regions of the country. It will take less than 3 minutes to reach the Ciudad Del Carmen International Airport via España.

Ciudad Del Carmen Airport Information

Ciudad Del Carmen International Airport is a primary international airport, which operates domestic and international flights from serving the city of Ciudad Del Carmen. It is situated in Ciudad del Carmen, Campeche, Mexico. The airport manages several thousands of domestic and international passengers from all across Mexico, as well as the United States of America. It is operated by the federal government-owned corporation company Aeropuertos y Servicios Auxiliares. Ciudad Del Carmen International Airport holds a single terminal and is named as a passenger terminal.

Local Transportation To & From Ciudad Del Carmen Airport
Cabs, metros, and trains are available throughout the week, no services during major public holidays. The city airport is easily accessible through rental cars, public buses, and taxi services. There are free shuttle buses which are operated in between all terminals, and they are connected to the main bus station.
Popular Airline Routes
Ciudad Del Carmen Airport AddressCiudad Del Carmen International Airport
Av. Aviacion S/N
24190 Cd Del Carmen
Camp, Mexico
Ph: +52 938 382 1510
Scroll