Flights to Cancun
Cancun's white sand beaches, fabulous Caribbean nights, and world-class restaurants attract millions of tourist every year. It is situated on the northeast coast of the Yucatán Peninsula in the Mexican state of Quintana Roo. It is the most prominent holiday destination in south-eastern Mexico with plenty of notable landmarks. Take a flight to Cancun and spend your splendid vacation. Rehlat offers low-cost flights to Cancun. Rehlat is Middle East's fastest-growing online travel company offering ever low-cost flights for everyone with its exhilarating deals.
Things to Do & Popular Places in Cancun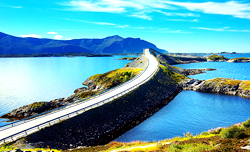 Don't Miss Cancún Underwater Museum
Cancún has its own way to describe the natural wonders and notable tourist attractions. The popular tourist attractions include Playa Delfines, Avenida Kukulkan, Parroquia de Cristo Resucitado, Dolphin Discovery, Museo Maya de Cancun, Torre Escenica, Dolphinaris Cancun, Tulum Avenue, Iglesia de Cristo Rey, Playa Chac Mool, El Rey Ruins (Zona Arqueologica El Rey), and much more. During your trip to Cancun tourists should not miss to visit Cancún Underwater Museum. Cancún Underwater Museum is a non-profit organization and dedicated to the art of conservation.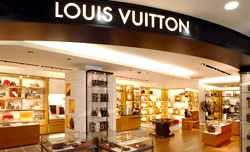 Best Shopping Malls
Shopping in Cancun is delight! The city has it all! Visitors can enjoy an amazing shopping experience in Cancun, where you can find large number of open-air markets, street shops, chic boutiques, and modern malls. It will be a unique experience for everyone to buy famous local products like souvenirs, silver jewelry and handmade blankets. You can purchase everything from Cuban cigars to unique accessories.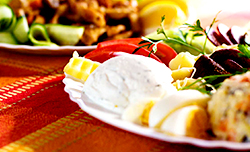 Food and Dining in Cancun
Cancun is a great place to taste a wide range of delicious Mexican dishes like Carnitas, Chilorio, Chorizo, Poc Chuc, Aguachile, Atepocate, Bolillos, Burrito, and Calabaza. Its downtown offers a great number of restaurants, and bars. Cancun restaurants serve various cuisines such as American, Argentinean, Japanese, Italian, and French. Order your desired dishes and experience the memorable dining in Cancun. The city has a number of nightclubs, discos, and bars. Also, women can enjoy in "Ladies Nights" where they can get free drinks.
Transportation in Cancun
Cancún offers many modes of transportation like buses, taxis, trains, cars, and airport shuttles to get around the city and other notable cities in Mexico. The bus service is available for throughout the day. Bus transportation is the best option to travel in and around the city. Taxis aren't metered so it is advisable to negotiate before entering into the taxi.
Airport Information Cancun
Cancún International Airport is the most prominent international airport, serving domestic and international flights from to and from the city of Cancún. It is located in Cancún Quintana Roo, on the Caribbean coast of Mexico's Yucatán Peninsula. The airport is considered as the second busiest airport in the country, after Mexico City International Airport. The airport has three terminals and equipped with all necessary facilities such as food & drink outlets, duty-free shops, rental car counters, ATMs, currency exchange, Wi-Fi internet & internet stations, VIP business lounge, and secure wrap.
Local Transportation To & From Cancun Airport
A number of transportation options are available to reach the airport such as airport transfers, car rentals, tulum transfers, shared shuttles, buses, airport taxis, and limousine. It will take approximately 22 minutes to reach the city centre, which is about 18.7 kilometres via Carr Tulum-Cancún/México 307.
Popular Airline Routes
Cancun Airport AddressCancún International Airport,
Carretera Cancún-Chetumal Km 22,
77565 Cancún, Q.R.,
Mexico
Ph: +52 55 5284 0400
Scroll