Cheap Flights to Aguascalientes
Flights to Aguascalientes
Aguascalientes is a beautiful Mexican city that features textile, electronics, and automotive industries. The meaning of the Aguascalientes is 'hot waters'. It got the name for its numerous hot springs in the region. The city attracts a number of tourists for its relaxing and medicinal waters. Visitors can make spectacular day trips and excursions to nearby breathtaking sightseeing places to capture the memorable moments. Get your flight bookings done on Rehlat at incredibly low fares. Rehlat is Middle East's fastest-growing online travel company offering flight and hotel bookings at surprising low fares.

Things to Do & Popular Places in Aguascalientes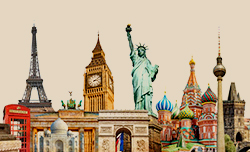 Don't Miss Aguascalientes Attractions
Aguascalientes is filled with numerous historic buildings and archaeological sites that date back hundreds of years. Museums in the city welcome a number of visitors for its valuable works of art. Touring the traditional vineyards is a must-do activity in the city. The city welcomes a flock of tourists for its San Marcos Fair. It is the famous cultural event in the country. The tourist attractions of the city include Templo de San Antonio, Jardin de San Marcos, Parque Tres Centurias, National Museum of Death, Catedral Basilica de Nuestra Senora de la Asuncion, Museo Posada, Plaza Patria y Exedra, Palacio de Gobierno, Estadio Victoria, San Marcos Church, and much more.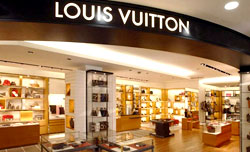 Best Shopping Malls
Aguascalientes is a great place for shopping lovers, where you can find a lot of shopping malls, outlets, local markets, and boutiques. Visitors can find local handmade fabrics, engraved ceramics, sweets, regional wines, jewelry, and gold. You can find from modern stores to traditional shops. Purchase the exclusive handicrafts, maiolica pottery, openwork textiles, sgraffito ceramics and much more. El Parian Mall, Expo Plaza Mall, Plaza Vestir Mall, and Altaria Mall are the featured shopping malls of the city.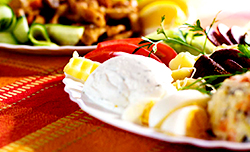 Food and Dining in Aguascalientes
Dining in Aguascalientes is a delight for foodies. You can taste a great variety of exquisite dishes, and wines of international fame in many restaurants. It will be a unique experience to taste traditional Mexican cuisines like Albóndigas, Bistec, Carne asada, Carne guisada, Carnitas, Chilorio, Chorizo and much more. The must-taste dishes include enchiladas, sopes, shredded chicken, pozole, taquitos dorados and much more. Guava candies are the specialties of Aguascalientes.
Transportation in Aguascalientes
Transportation in Aguascalientes city is quick and easy. The city features three beltways for transportation. Aguascalientes provides different modes of transportation like buses, cars, trains, and taxis to get around the city and other regions of the country.
Airport Information Aguascalientes
Lic. Jesús Terán Peredo International Airport is a primary international airport, which serves domestic and international flights. The airport handles more than 1.5 million passengers every year. It is operated by Grupo Aeroportuario del Pacífico. Lic. Jesús Terán Peredo International Airport is well equipped with only single terminal named as Passenger Terminal. It features with necessary facilities like ATMs, communication, check in desk, cafes, restaurants, hotels, gift shops, gates, and much more.
Local Transportation To & From Aguascalientes Airport
You can opt for any of transportation facilities such as bus, taxis, rental cars, or any private vehicle to reach the Aguascalientes Airport. It takes around 28 minutes, which is about 25.2 kilometres to reach the city centre via Encarnación de Díaz-Aguascalientes/México 45.
Popular Airline Routes
Aguascalientes Airport AddressLic. Jesús Terán Peredo International Airport,
Aguascalientes
Mexico
Ph: +52 449 918 2806
Scroll