Cheap Flights to Luqa Airport
Flights to Luqa
Flights to Luqa take you to a densely populated rural city located in Malta. Rediscover the rich collection of prehistoric artifacts in Luqa. Book your flights to Luqa to witness its hidden beauty. The city welcomes several thousands of tourists every year from various parts of Europe. Book your flights with Rehlat and experience the budget travel with its special discounts, offers, and deals. Check Luqa flights from your destination and select from the range of schedules on Rehlat. Sign up for the newsletter to get latest updates on Luqa flights. Rehlat also offers comprehensive details of the airline you choose.
Things to Do & Popular Places in Luqa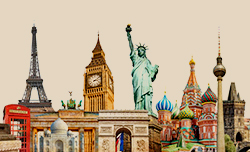 Don't Miss St Vincent de Paul
During visit to Luqa one must not miss to visit impressive building of St Vincent de Paul. It serves as home for old age people. Luqa has plentitude of tourist attractions starting from archaeological sites to historical monuments; among which few of the must-visit attractions of the city include Tomasina Cat Sanctuary, Malta Falconry Centre, The Limestone Heritage Park and Gardens, The Malta Experience and much more. Xarolla Windmill, Floriana Lines, Porte des Bombes, Valletta Waterfront, Malta Memorial, Triton Fountain, Auberge de Castille, Wardija Tower, Fort St Angelo, Grandmaster's Palace and National are the other tourist attractions located near the city.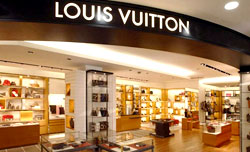 Best Shopping Malls
Enjoy amazing shopping experience in Luqa. The city offers many shopping malls, outlets, street markets and department stores. It is a unique destination for jewelry, gift shops, accessories, footwear, bridal wear, cosmetics and much more. The street markets provide outstanding collection of home needs, electronic products and much more. MG Home Interios Luqa, Daniels Shopping Complex, Dimech Enterprises Ltd, Claire's, iron Malta, The Point Shopping Mall and much more are the few popular shopping centers of the city.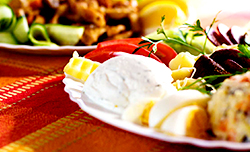 Food and Dining in Luqa
Luqa has a number of restaurants and hotels that serve delicious and typical Maltese cuisine. You shouldn't miss to taste popular dishes like Soppa tal-Armla, Torta tal-Lampuki, Timpana, Pastizzi, Fenkata and Kwareżimal. Zen Sushi To Go, Vecchia Napoli, Beer Kitchen, De Carmens, Runway's Edge Tavola Calda and Pizzeria, Monte Kristo Estates, Kentucky Fried Chicken, Talbot & Bons and much more are the popular restaurants of the city. Luqa is an amazing place to enjoy vibrant nightlife with a good number of gentlemen's clubs and casinos.
Transportation in Luqa
Luqa Public Transport operates a number of bus routes across the city. The public buses serve from 5.30 in the morning until 23.00 hours. Taxis are available to travel in and around the city. Choosing taxi is an easy and comfortable option to roam around the city.
Luqa Airport Information
Malta International Airport is the main airport, serving Luqa. It is located in between Luqa and Gudja. It is the only airport serving Maltese Islands in Malta and is a major hub for Air Malta. Malta International Airport features with one large passenger used for arrivals and departures of scheduled flights from various regions of Europe and the Middle East. The terminal is equipped with several amenities such as check-in counter, baggage handling, passport control, ATMs, cafés, communication, gift shops, restaurants, private lounge area, conference facilities, car parking, information desk and post office.
Local Transportation To & From Luqa Airport
You can choose any of transportation options such as shuttle service, bus service, taxi or rental cars to reach the Malta International Airport. Malta Transfer is the airport's official shuttle service. The Malta Transfer offers service to and from your hotel in Malta or Gozo to the airport. You can find the bus lines (X1, X2, X3 and X4) to reach the airport. Taxi services are available between airport and any destination of the city. Rental car service is available from the airport. Passengers can pre-book the cars also. You can get the keys and information from the car rental desks at the airport.
Popular Airline Routes
Luqa Airport Address
Malta International Airport,
Luqa LQA 4000,
Malta,
Ph: +356 2124 9600
Scroll