Flights to Sepang
Sepang is a district located in the state of Selangor, Malaysia. Take a flight to Sepang line up with palm oil plantations. Get your flight bookings done on Rehlat and experience the budget travel. Rehlat is one of the fastest growing online travel companies in the Middle East offering affordable travel for everyone. Sign up for Rehlat's newsletter and be the first to grab the Sepang flight bookings at lower fares. Whether you are choosing a leisure trip or business trip Rehlat is the solution to get low-cost flight tickets.
Things to Do & Popular Places in Sepang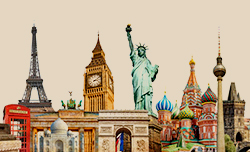 Don't Miss Bagan Lalang
During your trip to Sepang, tourists shouldn't miss visiting Bagan Lalang. It is a coastal beach and a popular picnic spot located within the Sepang District. Sepang International Circuit is a must-visit tourist attraction of the city and for Formula One fans. It is a newest Formula 1 racing tracks and home for annual Malaysian Grand Prix and other racing events. Sepang Elim Sanctuary, KLIA Jungle Boardwalk, Cargo Hub POS Malaysia International Hub, and Tamn Usamah Bin Zaid are the other popular attractions of the city.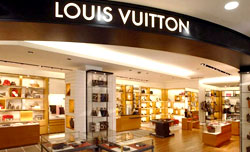 Best Shopping Malls
There are lot many shopping malls located near the gateway@klia2, and Mitsui Outlet Park KLIA Sepang which are two great places to walk around and shop for the best souvenirs at the best factory outlets. A number of stores are available selling souvenirs.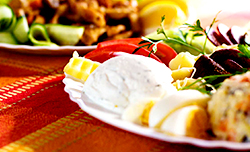 There are lot many shopping malls locate
A number of eateries are available within the city serving delicious culinary meeting your palate. You can find a number of dining options to enjoy casual dinging to fine dining in the Sepang city and taste Malay and Chinese specialties at reasonable prices. A variety of seafood is available everywhere in the city. Traveler's Bar & Grill, Hai sang Lou, Melting Pot Café, Restoran Jing Too, Dr. Recipe Restaurant, and Restoran Roi Roi are the few featured restaurants of the city. A number of bas, nightclubs, and lounges are available to enjoy the nightlife.

Transportation in Sepang
Omnibuses, rental cars, buses, or taxis are the major mode of transportation in Sepang. Make sure to follow the speed limits when you are driving the vehicle. Buses are easy to find and it is an affordable option to explore the city.
Airport Information Sepang

Kuala Lumpur International Airport (KLIA) (IATA: KUL, ICAO: WMKK) is Malaysia's primary international airport. The airport is located in the Sepang district and 45 kilometers south of Kuala Lumpur. It serves as a major hub for Malaysia Airlines, MASkargo, AirAsia, AirAsia X, UPS Airlines, AsiaCargo Express and Malindo Air. Its terminals are equipped with all necessary amenities such as 80-room hotel, 422-room 5-star hotel, shopping spots, immigration process facilities, retail space, security scanning, and much more.

Local Transportation To & From Sepang Airport

Passengers can reach the airport through buses, taxis, and rental cars. Four types of taxis or limos are available to reach the airport. Express Rail Link Sdn. Bhd (ERL) also connects the airport and city centre. Sepang Omnibuses are available to reach the airport.

Popular Airline Routes
Sepang Airport AddressKuala Lumpur International Airport,
64000 Sepang,
Selangor,
Malaysia
Ph: +60 3-8776 2000
Scroll