Cheap Flights to Johor Bahru
Flights to Johor Bahru
Johor Bahru, the capital of the state of Johor, is at the southern tip of the Malaysian peninsula, where Malaysia's north-south highway comes to its southern terminus. Johor Bahru, or "JB," has a few cultural attractions, and because it's a small town, it's easy to get around on foot to see everything in a day. Make sure to book your flight tickets to Johor Bahru well in advance in order to grab amazing deals and offers from Rehlat- One of the fastest growing online travel companies in the Middle East. Hurry up and book your flight tickets now.
Things to Do & Popular Places in Johor Bahru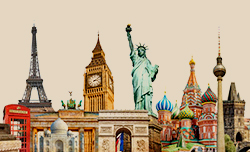 Don't Miss Johor Bahru Attractions
The art deco architecture of the city is well exhibited in all its pride places of visit namely the Old Chinese temple, Sultan Ibrahim building, Chinese heritage museum, Dataran Bandaraya, Eastern Pewter, Istana Bukit Serene, Batik, City Square, Art gallery, Royal Abu Bakar museum, Hutan Bandar, sikh temple, Danga bay, Chingay Parade, St Joseph's church, and Garden in the city..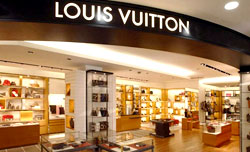 Best Shopping Malls
Johor Bahru turned into the fundamental shopping fascination for vacationers from Indonesia and Singapore as the product cost in the city is less expensive than in the neighboring Singapore. All the main shopping districts are dotted within the city, with numerous shopping malls in the suburbs. Tourists can find a wide choice of souvenir stalls at the bus stops itself which sell clothes, post-cards, fridge magnets, dried Malaysian fruits, seafood crackers, Malaysian sweets, Malaysian snacks and lot more.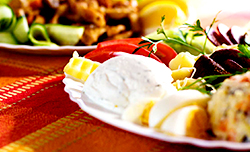 Food and Dining in Johor Bahru
For an excellent local dinner experience, try the waterfront al fresco Tepian Tebrau food stalls at Jalan Skudai (beside the hospital). You'll find local Malay, Chinese, and Indian food. The dish that puts Johor Bahru on the map is ikan bakar (barbecued fish with chilies), and it is a must dish to try in Joharbahru.

Transportation in Johor Bahru
Johor Bahru possesses good transportation facility. You can explore the city in Rental Cars, Self-driven cars, buses, taxies, and bicycles. Buses will be available throughout the day, and this is the inexpensive option for any visitor of the city. Rental Cars and taxies will be running on the meters and affordable. Exploring the city on Bicycle is also a good option for the tourists to enjoy every single corner.
Johor Bahru Airport Information
Senai International Airport was once known as Sultan Ismail International Airport located in the Senai town, near Johor Bahur city of Malaysia. The airport handles nearly 2,325,816 passengers travelled on both scheduled and non-scheduled freights. It serves as a primary hub for AirAsia and Malaysian Airlines. The airport is packed with a main and cargo terminals which are well planned serving with all the amenities to the passengers to travel with comfort.
Local Transportation To & From Johor Bahru Airport
There are quick and easy means of transportation to and from the Senai International Airport such as Rental cars, taxis, limousine, hotels shuttles and public buses. The Larkin Bus Terminal is located off Jalan Garuda in the northern part of the city. Taxis are available at the terminal to take you to the city for RM7 to RM10. If you take the bus, you can choose to get off at the Malaysian immigration checkpoint, which is more or less in the center of town - a good choice if you're visiting for a day trip and have no luggage - instead of going all the way to Larkin.
Popular Airline Routes
Johor Bahru Airport AddressSenai International Airport,
Johor Bahru,
Johor Darul Ta'zim,
81250 Senai, Johor,
Malaysia,
Phone: +60 7-599 4500
Scroll