Cheap Flights to Riga Airport
Flights to Riga
Riga is the pearl of the Baltics and largest city of Latvia. It is the capital of Latvia and well known as the Paris of the North. It lies along the Baltic Sea at the southern coast of the Gulf of Riga on the Rigava coastal plain. Riga attracts millions of visitors for its renowned Jugendstil architecture and medieval old town. Book your flight to Riga from your destination on Rehlat and experience the world-class hospitality on leading international airlines at lowest fares. Rehlat is one of the Middle East's fastest-growing online travel companies and is offering low-cost Riga flight tickets for everyone.
Things to Do & Popular Places in Riga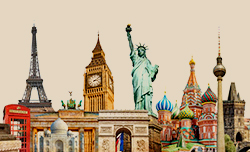 Don't Miss Freedom Monument
The Freedom Monument is a memorial located in Riga and constructed for respecting soldiers killed during Latvian War of Independence. Riga is filled with a number of breathtaking sightseeing places and world class museums. The city welcomes tourist from all across the world to explore its natural wonders and historical orthodox churches. You must visit St. Peter's Church, Museum of the Occupation of Latvia, Latvian Ethnographic Open Air Museum, Nativity Cathedral, Riga Motor Museum, Latvian War Museum, Museum of the History of Riga and Navigation, Vermanes Garden, Latvian Museum of National History and much more.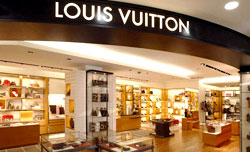 Best Shopping Malls
Riga is the perfect place for the best shopping experience with high quality local products and good deals. The city is packed with world class shopping stores, malls, department stores and local markets. You can find numerous funky boutiques, amber jewelry, tableware, home textiles, toys, appliances, cosmetics and many more. Latvian cuisine is one of the most popular foods in Europe. The Old Town is the best centre for leisure shopping where you can shop souvenirs, art galleries, and local and international brands.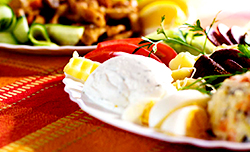 Food and Dining in Riga
You can find a lot of restaurants to chow down. You can taste from good fast food to fine dining in the city. A Latvian meal is incomplete without pork. The Latvian cuisine takes you to experience the exceptional gastronomy. You shouldn't miss to taste Latvian traditional dishes like asins pankūkas, maizes zupa, sklandrausis, fatback, siļku pudins and Chanterelle sauce. Riga is well known party capital for Baltic States, which offers pubs, discos, bars, dancing, jazz, opera and theatres.
Transportation in Riga
The city operates a number of public transportation options such as tram, trolleybus, bus and rail. Public transportation is available between 5.30 AM to 12.30 AM. Travelers can take e-tickets for public transportation to save time. Rail transport in the city may cost around EUR 0,70. Passengers traveling without ticket are subjected to pay penalty fare of 20 to 50 euros. In addition to the public transportation, visitors can also take taxis or cars to travel around the city. You can book a taxi to make comfortable and reliable journey at a reasonable cost.
Riga Airport Information
Riga International Airport is the major airport serving Riga, located in the Mārupe municipality. The airport serves several millions of passengers throughout the year to various regions of North America, Asia and the Middle East. It is a major hub for leading airlines such as airBaltic, Primera Air, SmartLynx Airlines and Wizz Air. Riga International Airport is considered as the largest airport in Baltic States, operating flights to more than 90 destinations. Riga International Airport facilitates ATMs, bank, post office, information desk, currency exchange, visa office, luggage handling, taxi reservations, internet access, shops, cafes, duty-free shops, check-in counters and car parking.
Local Transportation To & From Riga Airport
Riga offers a wide range of options to reach the heart of the city from Riga International airport and vice versa. You can find numerous buses, taxis, airport shuttle and mini buses outside the airport terminal. Taxis are available to Riga City, which cost around 11.38 EUR-14.23 EUR. Bus No. 22 operates from Abrenes Street to the airport for every 10 to 30 minutes. It takes approximately 30 minutes to reach the airport.
Popular Airline Routes
Riga Airport Address
Riga International Airport
Mārupe,
Mārupes novads,
LV-1053, Latvia,
Ph: +371 29 311 187
Scroll