Cheap Flights to Astana Airport
Flights to Astana
Astana is an enthralling city in the midst of an enormous transformation. The capital city of Kazakhstan, Astana (formerly known as Akmola) took on its new role in 1997 and had been changing rapidly ever since. The city is the second largest city (behind Almaty) of Republic of Kazakhstan. Located in the north-central portion of Kazakhstan, the city is experiencing an economic boom with some of the greatest building projects. Book your Astana flight tickets at Rehlat. Widen your flight experience in the sky with cheap airfares on all domestic as well as international flights only at Rehlat.

Things to Do & Popular Places in Astana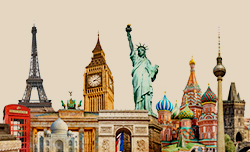 Don't Miss Astana Attractions
Once a tiny mining town, today the city of Astana is lined with many stores, coffee houses, restaurants, discotheques, and even some casinos. Some famous places and the buildings have become the attractions for the visitors. Astana is a home for several incredible tourist attractions to historical sightseeing places such as Palace of Peace and Reconciliation, The Baiterek Tower, National Museum of Kazakhstan and Nur-Astana Mosque. Don't miss to visit Northern lights, which will be a lifetime experience for visitors.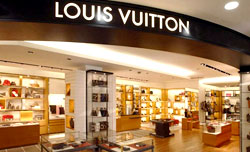 Best Shopping Malls
Find out great shopping experience for everyone in a wide range of shopping malls, outlets, street markets, old bazaars and many more. It is the perfect place for clothing, accessories collections, Kazakh national customs and traditions. Astana offers an amazing experience for shopping lovers to find plenty of Finnish design stores, department stores, handicrafts & souvenirs, market halls, local markets, antiques, and many more.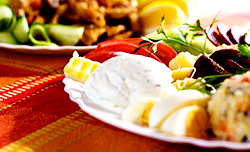 Food and Dining in Astana
Visitors should taste the traditional Kazakh cuisine which consists of mutton and horse meat. Astana serves a large number of best hotels and restaurants with typical and delicious dishes including Quwyrdaq, Besbarmak, kuyrdak, and kebab. You can find plenty of options to enjoy the great nightlife in open-air cafés to casino's as well as pubs. However, the city offers several local and international dishes including cloudberry jam, chicken temptation, cabbage rolls, chicken rolls, and many more.
Transportation in Astana
Astana transportation offers numerous options like buses, taxis, trains and mini buses to get around the city and other major cities in Kazakhstan. You can find bus ticket that costs not more than $0.40 and a minibus taxi ticket that costs approximately $0.45. Travelers can wander across the city using the public transport facilities like bus, train, and trams.
Airport Information Astana

Astana International Airport is the major airport serving Astana, situated approximately 16.7 km (10.4 mi) southeast of the capital city. The airport operates domestic and international flights from all across European cities. It will serve more than 2 million passengers throughout the year. Astana International Airport is equipped with 1 terminal named as Passenger Terminal.

Local Transportation To & From Astana Airport

Astana provides a large number of local transportation to reach the airport like Airport shuttles, Holiday taxis, Private limousines, Eco-taxis, Hybrid taxis, Hybrid limousines, and Biofuel shuttles. It will take around 27 minutes via Orynbor St, which is about 18.1 kilometers to reach the centre of the city from the airport.

Popular Airline Routes
Astana Airport Address
Astana Nursultan Nazarbayev International Airport
Yesil District
Astana 020000
Kazakhstan
Ph no: +7 717 270 2999
Scroll