Flights to Baghdad
Baghdad is one of the ancient cities in Iraq with quite an interesting history. It is situated along the River Tigris and sprawled in an area of 204.2 km2. Find out exclusive deals on Baghdad flights and experience the world class services and warm hospitality on all leading international airlines. It is a quick and easy process to book flights to Baghdad at affordable prices. Rehlat offers a wide range of cheap flights to Baghdad including one-way or round trip as well as provide daily schedules & information on non-stop flights to Baghdad.
Things to Do & Popular Places in Baghdad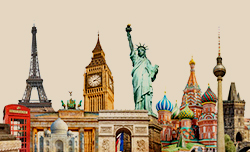 Don't Miss Baghdad Zoo
Baghdad Zoo is the largest zoo in the country; it has an extensive collection of animal species. Though the city is demolished by terrorist attacks in recent times, it preserves some interesting historical sites to explore. Baghdad has an extensive range of ancient monuments, museums and stunning palaces including the 'Monument to the Unknown Soldier', Victory Arch, the Swords of Qadisiyah, Al-Shaheed Monument, Al-Faw Palace, Abbasid Palace, and Golden Gate Palace. As the whole city follows the Islamic religion, it has many mosques and Umm al Qura Mosque is the most famous among them. There are lots of places for Art lovers like The National Theatre of Iraq, Iraqi National Orchestra rehearses.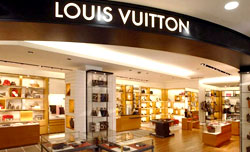 Best Shopping Malls
Shopping in Baghdad is mostly souks and bazaars based, where you can find vast varieties of hand-woven rugs, carpets, souvenirs, clothing, cosmetics, aromatic spices, handmade soaps etc. There is a special lane for exclusive copperware for household and decorative items. Baghdad Mall, Mansour Mall, Kale Turkish Ceramic Baghdad Shopping Centre, Babylon Mall, and Jedar Center are the featured shopping centers of the city.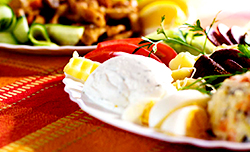 Food and Dining in Baghdad
Dining in Baghdad is consistent with different types of food. Restaurants in Baghdad serve traditional Middle Eastern varieties. But the style of preparing the food different and uses moderate spices than Middle Eastern region. You must not miss tasting dishes like Kebabs, Quzi, kubbah, and Masgouf. Most of the meals in Baghdad are served with bread, rice, fruits, yoghurt and vegetables. Baghdad is famous and commonly uses dates, melons, plums, barley, rice and other vegetables like tomatoes and cucumbers. The popular meats in Baghdad are lamb, chicken, and fish. You can find very less nightlife in Baghdad you can find only a few bars at the International Zone.
Transportation in Baghdad
Passengers may know that it is strongly recommended to have a safe, secure and trustful transportation to get around Baghdad and Iraq in general. Shared taxis, cars, commuter services are the best means of transportation in Baghdad. Inside the International Zone there are free shuttle bus services. Shared taxis are the safest option to travel within the city. Commuter services are available in Baghdad to travel between the city and the suburbs. Car rentals are available to explore the city.
Baghdad Airport Information

Baghdad International Airport (IATA: BGW, ICAO: ORBI) is the largest airport in Iraq, the terminal serves major flights to and from the Middle East. The airport is located to the west of Baghdad and it is 16 kms away from the downtown. Baghdad International Airport has necessary facilities such as cafes, currency exchange, duty-free shops, airline lounges, coffee shops, couches to sleep etc. The Passenger Terminal has 3 concourses (A, B, and C) namely Nineveh, Babylon, and Samara.

Local Transportation To & From Baghdad Airport

Taxis are available at Baghdad airport. Passengers can book a taxi or a private taxi before arriving at BGW airport. Hotel shuttles service is available from various hotels located at the airport. Some buses depart from the airport and reach Baghdad city center. Passengers can rent a car at Baghdad airport as well as a driver service.

Popular Airline Routes
Baghdad Airport AddressBaghdad International Airport,
Airport St,
Baghdad,
Iraq
Ph: +964 790 140 3537
Scroll