Cheap Flights to Al Najaf
Flights to Al Najaf
Najaf is an ancient Iraqi city with rich history and culture. The city is located 160 km south of Baghdad. The city is filled with centuries-old mosques and majestic buildings depicting Islamic architecture. The city is the capital of Najaf Governorate. Najaf also has a number of stunning landscapes, archaeological attractions, historical sites, and cultural monuments. Take a flight to Al Najaf – a bustling Iraqi city and experience the budget travel only with Rehlat. Rehlat is the fastest-growing online travel company offering flight and hotel booking at incredibly low fares.
Things to Do & Popular Places in Al Najaf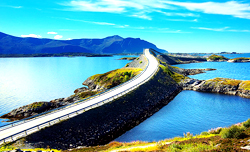 Don't Miss Tomb of Imam Ali Mosque
Imam Ali Mosque is one of the holiest locations in Iraq built in 977. Imam Ali Mosque is the leading tourist destination in the country, which attracts more than 200 million followers every year. Al Najaf also has many museums and libraries. The other tourist attractions include the tomb of Alī ibn Abī Tālib, Great Mosque of Kufa and Wadi, Al-Salaam Cemetery and much more. Tourists can witness the cultural diversity of the city during their trip.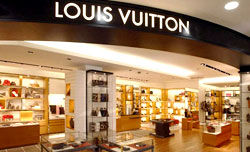 Best Shopping Malls
Najaf has plenty of open air markets, shopping malls, and street markets, where you can a find wide variety of stylish clothing, perfumes, jewelry, copper, spices, accessories, classic gifts, carpets, rings and precious stones. Souq Elcibeer market is considered as the largest shopping area in Najaf. Also, tourists must head to Najaf City Mall as it is a premium one-stop shopping destination.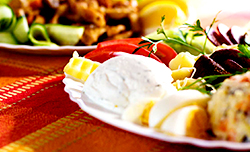 Food and Dining in Al Najaf
Have an excellent dining experience with traditional Iraqi flavors and Anatolian dishes in Najaf. You must taste popular local dishes like Spicy kebabs, biryani, rice pilaf, yoghurt, barbecued vegetables and sweet tea. The city is packed with best restaurants offering mostly local and international cuisines including Chinese, Italian, Indian, Arabian and Balkan. You can enjoy the ardent nightlife in Najaf with first-class restaurants, night bazaars, live music and religious shows where you can enjoy with family and friends.
Transportation in Al Najaf
You can find a large number of buses, trains, taxis and mini buses to travel around the city. It is easy to get a taxi for a ride in the city at reasonable prices. You can also find several private companies serving a number of buses running from the centre of the city to neighboring cities every day.
Al Najaf Airport Information

Al Najaf International Airport is the busiest airport of the city. The airport lies on the eastern side of the city and features one asphalt runway 3,000 meters (9,800 ft) long and 70 meters (230 ft) wide. Najaf Airport is serving millions of people annually mostly from Middle East. The airport serves number of direct connections to major cities across the Middle East. Iraqi Airways is considered as major airways at the Najaf airport.

Local Transportation To & From Al Najaf Airport

You can find several taxis maintained by the privately owned companies outside the airport to travel to Najaf, at reasonable prices. You don't need to depend on public transport to enter into the city from Najaf International Airport. The city has a wide variety of vehicles to travel from centre of the city to Najaf International Airport. Compare and hire cars at Najaf Airport, helps you with the best and cheapest deal across a range of vehicles. You can pick a best car to make your trip at a price that suits your wallet.

Popular Airline Routes
Al Najaf Airport AddressAl Najaf International Airport,
Najaf,
Iraq
Ph: 009647809270604
Scroll