Flights to Isfahan
Isfahan is one of the popular destinations to visit in Iran. Back in time this city was the capital of Iran and now it's the capital of beauty. Even centuries passed, the Isfahan city retains its luster and history. Book your flight to Isfahan on Rehlat to experience the reflection of Iranian Culture. Rehlat is the fastest growing online travel company offers flight bookings at amazing discounts. Whether you are booking a one way trip or round trip, or even you are going for vacation or business meeting, Rehlat offers Isfahan bookings at surprising lowest fares.




Things to Do & Popular Places in Isfahan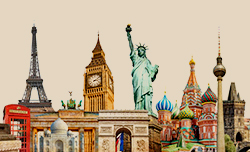 Don't miss Naqsh-e Jahan Square
Isfahan is the city of beautiful marvels and paintings. 'Largest squares' of the city steal your time and takes you to a whole new world. The city has many attractions with ancient history. Largest Squares will take the first place in the tourists list. UNESCO Heritage Site, Naqsh-e Jahan Square was built back in 1602, and is the second largest public square in the world with two mosques, bazaar and with a palace. The city has countless tourist attractions. Hundreds of years aged Palaces, Bridges, Churches, Gardens, and Schools are sprawled all over the city. Isfahan has other tourist attractions including Sheikh Lotfollah Mosque, Khaju Bridge, Vank Cathedral, mosques, Menar Jonban, Isfahan Music Museum, and Chaharbagh Boulevard.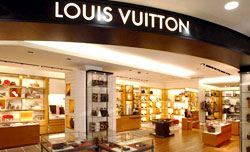 Best Shopping Malls
Isfahan is famous for its beautiful silver filigree, miniature paintings and admirable carpets in the world. These Persian carpets are quite expensive; however, their beautiful and colorful embroidery deserves the price. Miniature paintings are painted on the camel bones and sold in frames. The price of these miniatures starts from IRR 15k. Qeysarie Bazaar and Shahi Bazaar are the oldest streets in the city existing since 17th century. Try to shop unique or inexpensive items at the main square instead of buying regular items at this square.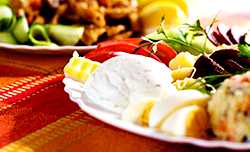 Food and Dining in Isfahan
Your taste buds will enjoy when you dine in Isfahan. 'Beryuni' is special culinary of the city served along with bread or nan-e Tafton. Fesenjan, Gaz, Chelo kebab, Khoresht-e mast and Pulaki are the other delicious culinary served all over the city. Along with the local culinary, you can see the international fast food restaurants and luxury hotels in the city. Its strict religious customs don't allow alcohol consumption anywhere in the city. And it's a big NO to the pubs and clubs in the city, hence not to expect much of the night life.
Transportation in Isfahan
Buses are the best choice to travel in and around the city. A single trip costs you around IRR 5000 and can be paid to the driver directly. Also, you can avail the multi journey cards at the bus stop booths. Bus no. 91 starts from Kaveh bus terminal runs around the city and you can catch the buses to other sights easily as they are very frequent and comfortable. In every bus, the seating is separate for men and women. Men should sit in front section of bus while women should sit in rear section of bus.
Isfahan Metro is another option to roam around the city. However, it may not be much comfortable to reach the destinations. Apart from Metro service, you can rent cars and hire taxies.
Isfahan Airport Information
Isfahan International Airport (IATA: IFN, ICAO: OIFM) is a small international airport used for domestic and international purpose. The airport is located heart of Isfahan and near to the Zayendah River. Isfahan International Airport is one of the best equipped and one of the most crowded airports in Iran. Currently, 14 airlines are operating out of Isfahan airport. The airport has one terminal for domestic flights and one terminal for international flights.
Local Transportation To & From Isfahan Airport
It is easy to reach the airport from any corner of the city. Airport Taxi services are the main transport options to and from the airport. And the taxi service will be available 24 hours. Public buses won't serve in this area. Rental car service is available to reach airport. Taxi rates can be estimated by taximeter for all the routings.
Popular Airline Routes
Isfahan Airport AddressIsfahan International Airport
Esfahan,
Isfahan,
Iran
Ph: +98 31 3527 5063.
Scroll