Cheap Flights to Bandar Abbas
Flights to Bandar Abbas
Explore the treasure of adventurous Bandar Abbas, located on the main base of the Iranian Navy. It is considered as a major port city in the country and capital of Hormozgan Province. Bandar Abbas welcomes everyone to discover its beautiful port city, historical structures, ancient sites, stunning coastlines, and mosques. Compare and choose the best Bandar Abbas flight deals that fit in your budget. Grab the exhilarating offers and make your Bandar Abbas flight bookings on Rehlat. Choose from the best selection of low-cost flights to Bandar Abbas from all around the world.
Things to Do & Popular Places in Bandar Abbas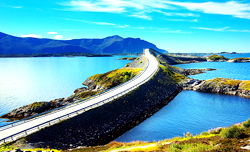 Don't Miss Hindi Temple
Everyone should visit Ancient Hindu Temple. It is the most popular historical monument, built in 1892 and features square room in the centre with jagged shape and conical dome. Bandar Abbas is considered as oldest and most beautiful of all Iranian cities with breathtaking attractions and historical monuments. The other tourist attractions of the city include Cultural Museum of Handicrafts, Bandar Abbas sea port, Bandar Abbas Grand Mosque and Bandar Abbas Anthropological Museum.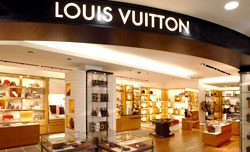 Best Shopping Malls
Bandar Abbas attracts tourists making the port city an unsurpassed shopping experience for entire family. You can find a wide variety of shopping malls, open air markets, and old Bazaars. The city is famous for Iranian pottery, dates, citrus, tobacco and fish. City Center Mall, ASAL24, Gamberon, iLnad store are the features shopping centers of the city.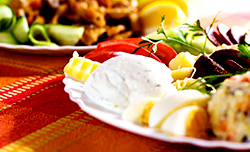 Food and Dining in Bandar Abbas
Enjoy a great dining experience in Bandar Abbas. Taste the traditional Iranian dishes like chelow kabab, barg, koobideh, joojeh, shishleek, soltani and chenjeh. You can also taste wide varieties of different cuisine ranging from Persian, Middle Eastern and Arabian. Food lovers can get several best restaurants and lounges in this beautiful Iranian city. It is a perfect place to enjoy Westernized nightlife in bars, live music shows, and clubbing.
Transportation in Bandar Abbas
You can get buses, trains, taxis, and ferries to travel in and around the city. The city also serves numerous buses and taxis to and from neighboring cities like Tehran, Kerman, and Shiraz at reasonable prices. Motorcycle taxis are available in the coastal locations. Tourists are advised to negotiate the taxi fares before entering into the taxi.
Airport Information Bandar Abbas

Bandar Abbas International Airport is considered as major international Airport, serves Bandar Abbas City. The airport serves several thousands of people every year from different parts of the Middle East and other parts of North Africa. The airport features many facilities for passengers like banking facilities, money exchange services, Wi-Fi, gift shops, computerized passenger, check-in counters, restaurant, coffee, snack bars, taxi hire, flight information display system, medical care, postal facility, and aerobridges.

Local Transportation To & From Bandar Abbas Airport

You can find numerous buses and taxis to travel from Bandar Abbas International Airport to centre of the City. It will take around 22 minutes to travel via Emam Blvd, which is approximately 13.3 kilometres. It is easy to get taxis outside the Airport arrivals at reasonable prices.

Popular Airline Routes
Bandar Abbas Airport Address
Bandar Abbas International Airport
Hormozgan Province,
Bandar Abbas,
Iran
Ph: +98 76 3361 1020
Scroll