Cheap Flights to Ranchi Airport
Flights to Ranchi
Searching the best fares on your Ranchi flight bookings? Look no further. Rehlat - one of the fastest growing travel websites in the Middle East offers a wide range of Ranchi flights with amazing deals and cash back offers.  Find the cheapest Ranchi flight tickets on Rehlat and get the best deal for your journey. Ranchi - the capital of Jharkhand has grown by leaps and bounds in last few years. Flights to Ranchi take off and land from the Birsa Munda Airport.
Things to Do & Popular Places in Ranchi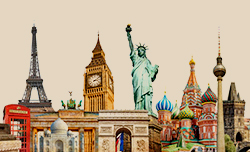 Don't Miss Ranchi Attractions
Ranchi is an exotic city, which consists of breathtaking waterfalls and incredible sightseeing places such as Dewri Mandir, Dassam Falls, Jagannath Temple, Rock Garden, Tagore Hill, Ranchi Lake, Sun Temple, Nakshatra Van, Deer Park, Ramakrishna Mission Ashram and Kanke Dam.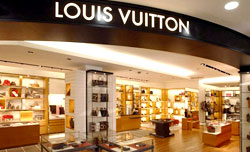 Best Shopping Malls
Ranchi is perfect destination for shopping lovers with many shopping arcades across the city. The city is popular for its window carvings, jewellery, gift items, handloom emporium, traditional crafts and decorative items.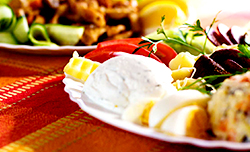 Food and Dining in Ranchi
Ranchi provides several varieties of dishes and recipes in its restaurants, local street food outlets, and Dhabas. Visitors can choose from local Jharkhand cuisine, a typical Indian menu and popular items of Chinese cuisine. The popular traditional dishes in Ranchi are: Gandhari saag, Mushroom Masala, Kasar Larua, Pitha, Gud chiwda and Besan ki sabji & sattu. Ranchi is the best place to enjoy vibrant nightlife in discos, clubbing, bars and pubs.
Transportation in Ranchi
There are many transportation facilities in Ranchi. Moreover, it is quite easy to find a wide range of public transportation like bus, train, taxi, and auto rickshaws. Ranchi serves a large number of private taxis and auto rickshaws.
Airport Information Ranchi
Birsa Munda Airport operates domestic flights from and to Ranchi. Tourists can take connecting flights to Ranchi from Kolkata, Delhi, & Patna. It is situated in Hinoo locality, just around 7 kilometers (4.3 mi) from the city. The airport is considered as the 27th busiest airport in India.
Terminal Info: Birsa Munda Airport is equipped with only one terminal and is named as Domestic Terminal.
Domestic Terminal: This terminal is used for arrivals and departures of domestic flights from all major cities like Mumbai, Kolkata and Patna.
Local Transportation To & From Ranchi Airport
Ranchi operates large number of public buses, taxi, train and auto-rickshaws to reach the city from Birsa Munda Airport. It will take around 13 minutes to travel from Ranchi to Birsa Munda Airport, which is about 4.9 kilometers. Visitors can also find another route via Kali Mandir Road.
Popular Airline Routes
Ranchi Airport AddressBirsa Munda Airport
Airport Road,
Khokambatoli,
Hinoo,
Ranchi,
Jharkhand 834002
Ph: +91 651 645 0327
Scroll