Cheap Flights to Port Blair Airport
Flights to Port Blair
Book your flights to dazzling Port Blair city at affordable low fares on Rehlat. Find a range of flight deals and special fares on Port Blair flights book flights on Rehlat. Port Blair is the capital of Andaman and Nicobar Islands and has numerous untouched pristine islands to explore.  Experience an affordable travel with Rehlat online booking. Get discounts on both one way and round trip for Port Blair flights. Travel with Rehlat & save big on all Port Blair flight bookings.
Things to Do & Popular Places in Port Blair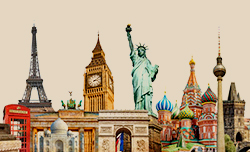 Don't Miss the Historic Cellular Jail
Port Blair has a lot of tourist attractions. Visit Andaman's Cellular Jail and witness the interesting facts of Indian history. There are many tourist attractions in and around Port Blair which include Ross Island, Viper Island, Mahatma Gandhi Marine National Park, Rajiv Gandhi Water Sports Complex, Corbyn's Cove Beach, Samudrika Naval Marine Museum, Andaman Water Sports Complex, Mount Harriet National Park, sunset at Chidiya Tapu beach, and much more.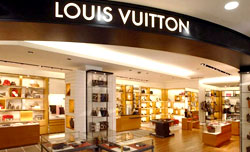 Best Shopping Malls
Enjoy perfect shopping experience in Port Blair. You can find wide a range of collections like shell jewelry, pearl jewelry, wooden crafts, handicrafts, emporiums, coconut lamp shades, quaint wooden carving, wooden trays and sea shell murals. Port Blair has a lot of shopping malls including Aberdeen Bazaar, Sagarika Emporium, government emporia, and Island craft emporium.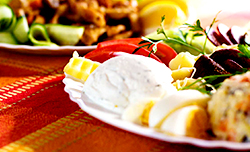 Food and Dining in Port Blair
Port Blair serves different types of cuisine like Chinese, Italian, South Indian, North Indian and much more. One must taste Port Blair's most famous chettinadu, tandoori, and continental food. You can experience the wide varieties of seafood in different cooking methods. Also, Port Blair is an amazing place for vibrant nightlife in discotheques, pubs, bars and hotels.
Transportation in Port Blair
Port Blair operates different modes of transportation such as public buses, private taxis, trains, auto-rickshaws and ferry service to get around the city. It may cost around 500 INR to travel in the city.
Port Blair Airport Information
Veer Savarkar International Airport is the primary airport of the Andaman and Nicobar Islands located 2 km south of Port Blair. The Port Blair airport has one terminal with two gates.
Local Transportation To & From Port Blair Airport
Port Blair is operating a different type of local transportation like buses, trains, taxis and mini buses to reach the centre of the city from the airport. It will take approximately seven minutes to reach Port Blair from Veer Savarkar International Airport.
Popular Airline Routes
Port Blair Airport AddressVeer Savarkar International Airport
VIP Road,
Nayagaon,
Port Blair
Andaman & Nicobar Islands 744103
Ph: 084491 32766
Scroll