Cheap Flights to Kozhikode Airport
Flights to Kozhikode
Get flight schedules and book cheapest flight tickets to Kozhikode with Rehlat. All major domestic and international airlines have Kozhikode flights. Find best deals on Kozhikode flight bookings at affordable cost with Rehlat today. Choose from the best selection of low-cost flights to Kozhikode from all around the world and get the amazing best deals on Kozhikode air tickets. You can book both one way and round trip flight tickets to Kozhikode at exciting discounts.
Things to Do & Popular Places in Kozhikode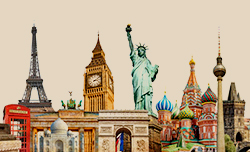 Don't Miss Kozhikode Attractions
Explore the mysterious nature and the stunning and magnificent tourist's attractions across the city such as Kozhikode Beach, Mananchira Square, Tali Temple, Thusharagiri Falls, Lion's Park, Pazhassiraja Museum, Kadalundi Bird Sanctuary, Krishna Menon Museum, Peruvannamuzhi Dam and Kalipoyika.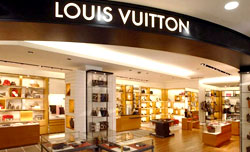 Best Shopping Malls
One can find a large number of street bazaars and markets across the city. Kozhikode offers a world class shopping experience for visitors, which is a perfect place for branded products, shopping, textile, and cotton clothes. Shop for gold, jewelry, and sarees in Calicut.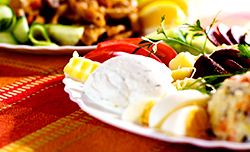 Food and Dining in Kozhikode
Kerala cuisine offers multitude of traditional dishes for food lovers, where you can find number of delicious dishes to taste such as Boiled Rice, Sambar, Parippu, Aviyal, Kaalan, Pachadi, Kichadi, Poduthol, Thoran, pulisherry, Olan, uliinji, Pappadam, Mooru, Kaya upperi, Sharkara upperi, Achar Pickle, Banana, and Paayasam. Enjoy the best nightlife in Kozhikode with live music, bars, jazz, and entertainment, where you can also watch religious and cultural festival events.
Transportation in Kozhikode
It is quite easy to get local transport in Kozhikode to travel across the city. There are several different modes of transportation such as buses, Car, Train, Taxi and hiring a bike. There are many private companies offering AC, non-AC, and luxury taxis at a reasonable cost to travel to other neighboring cities.
Kozhikode Airport Information
Kozhikode International Airport is major airport serving Kozhikode and Malappuram, situated in Karipur approximately 25 km (16 mi) from Malappuram and 28 km (17 mi) from Kozhikode. It is considered as the third busiest International Airport in Kerala. This airport features 2 terminals and is named as Domestic Terminal and International Terminal.
Local Transportation To & From Kozhikode Airport
A wide variety of vehicles are available to travel from Kozhikode International Airport to Kozhikode. It will take around 42 minutes to reach the Kozhikode Airport.
Popular Airline Routes
Kozhikode Airport AddressKozhikode International Airport
Kozhikode Airport P.O,
Malappuram Dist-673647
Kerala,
India
Enquiry: 91-483-2719491 & 08129202233 (M)
Scroll