Cheap Flights to Kolkata Airport
Flights to Kolkata
Rehlat – one of the fastest growing travel websites in the Middle East, offers a wide range of cheap flights to Kolkata. Kolkata – the beautiful city of India is famous for its sweets and hospitality. You get the cheapest flights to Kolkata including one-way and round trip as well as the information about daily schedules & number of non-stop flights to Kolkata. Choose from the best selection of low cost flights to Kolkata in India from all around the world. You get the best and lowest airfares from Rehlat.
Things to Do & Popular Places in Kolkata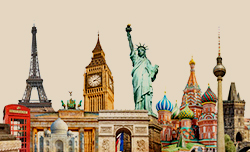 Don't Miss the Victoria Memorial Hall
Kolkata - formerly known as Calcutta is one of the popular Indian cities and located on the bank of river Ganga. The Victoria Memorial is a must-visit palace in Kolkata where Queen Victoria spent her life for some years. Usually, visitors will start their city tour from central Kolkata, where notable memorials and sports venues are located, namely Eden Gardens (cricket stadium), Akashwani Bhavan, Fort William, Calcutta Racecourse, and Chowringee marketplace.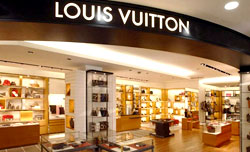 Best Shopping Malls
There are numerous shopping malls in the city offering entertainment, luxurious shopping, international branded outlets, restaurants, and bars. South City Mall, Mani Square Supermall, Vardaan Market, Shreeram Arcade (New Market), City Center2, Orchid Point, Metropolis Mall, City Center, Metro Plaza, Forum, and Quest Mall are the popular shopping centers in Kolkata. Maidan Market offers sports goods at lowest prices; Chandni Market offers electrical items/gadgets; New Market offers cheap clothing, toys etc.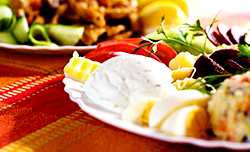 Food and Dining in Kolkata
Kolkata offers the best restaurant culture compared to the other Indian cities. There are plenty of eateries flanked all over the city. 'Bengali' culinary has its unique meaning in the Indian traditional cook book. The city is famous for fish-centric recipes. Besides the Bengali culinary, Kolkata also offers delighting south and north Indian cuisines.
Transportation in Kolkata
West Bengal Surface Transport Corporation (WBSTC), Calcutta Tramways, and Metro Railway are the primary public transportation facility in the city. Taxis and rental cars are also available in Kolkata. Most of the drivers will act as guides and they will share the greatness of the city without hesitating. Choose a suitable transportation facility and enjoy exploring Kolkata. 
Airport Information Kolkata
Netaji Subhas Chandra Bose International Airport (IATA: CCU, ICAO: VECC) is the primary airport serving old West Bengal. It is the fifth busiest airport in India, which is located 17 kilometres away from the city. The airport serves approximately 10 million passengers annually and operates nonstop flights to more than 40 destinations.
Local Transportation To & From Kolkata Airport
You can find the local transportation facility such as prepaid taxis, public trains, buses and metro to travel to/from Kolkata Airport.
Popular Airline Routes
Kolkata Airport AddressNetaji Subhas Chandra Bose International Airport
Jessore Road,
Dum Dum,
Kolkata,
West Bengal 700052
India
Ph: 033 2511 8036
Scroll