Cheap Flights to Gaya Flights
Flights to Gaya
Find the cheapest flights to Gaya with Rehlat - one of the fastest growing travel websites in the Middle East. Get amazing discounts on Gaya flight bookings including one-way or round trip.  Rehlat provides daily schedules & information on non-stop flights to Gaya. The city is Bihar, India's most historical city and the birthplace of Buddhism. Book with Rehlat and get amazing discounts on your Gaya flight bookings. Hurry up and grab exclusive deals only at Rehlat.
Things to Do & Popular Places in Gaya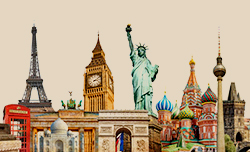 Must Visit Gaya Attractions
Explore some of the most popular tourist attractions and sightseeing's such as Mahabodhi Temple, Vishnupad Temple, Gaya Pind Daan, Barabar Hills, Bodhi Tree, Sudama Cave, Ratnaghara, Pretshila Hill, Lomas Rishi Cave, Phalgu River Ghats, Narmada Mata Temple, Nagkut Mountain, Great Buddha Statue, Chinese Temple, and Royal Bhutan Monastery.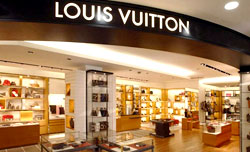 Must Buy in Gaya
Gaya is unique place for shopping malls, local markets and street bazaars. It is quite popular for its local handicrafts, silk items, textiles and bead-jewellery. Tibetan Refugee Market, Kundan Bazaar and V2 Retail Limited are notable places for shopping lovers.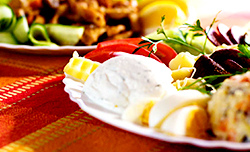 Food and Dining in Gaya
The city offers traditional and delicious dishes like Kadhi bari, khichdi, ghugni, Pittha, sattu, dhuska, litti, mutton biryani, Bihari kebabs, chicken tandoori and prawns. Gaya is a wonderful place for teenagers to enjoy lively nightlife in bars, clubs and discotheques.
Transportation in Gaya
Gaya offers wide range of transportation like buses, trains, taxi, rickshaw and Tonga to get around the city and neighboring places. The city also serves number of private buses and taxis throughout the year.
Airport Information Gaya
Gaya Airport is also known as Bodhgaya Airport and it is second busiest airport in Bihar, which is located 5 kilometers away from the temple city of Bodhgaya. The airport serves several thousands of passengers throughout the year from different parts of India, Sri Lanka and Nepal.
Local Transportation To & From Gaya Airport
Gaya serves number of public buses and private taxis to reach centre of the city from Gaya Airport. It will take approximately 19 minutes via Sherghati-Cherki-Gaya Rd, which is about 8.9 kilometres to reach the airport. You can also find another route via Sherghati-Cherki-Gaya Rd and Katari Hill Road, which is about 8.9 kilometres (19 minutes).
Popular Airline Routes
Gaya Airport AddressGaya International Airport
Airport Road, Gaya,
Bihar 823004,
Ph: 0631 221 0129
Scroll