Cheap Flights to Amritsar Airport
Flights to Amritsar
Get fastest booking and cheapest flights to Amritsar on Rehlat. Rehlat which means "travel" in Arabic offers a wide range of cheap flights to Amritsar. You can book both one-way and round trip flights to Amritsar. The city of bustling Punjab state, Amritsar is known for its rich combination of history and culture. Famous for its Golden temple and yummylicious food, Amritsar is one of the top tourist destinations from around the world. You can check daily schedules & information on non-stop flights to Amritsar. Choose from the best selection of low-cost flights to Amritsar from all around the world with Rehlat.
Things to Do & Popular Places in Amritsar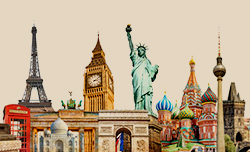 Must Visit Places in Amritsar
Being the capital of Punjab, Amritsar is one of the most beautiful cities in India. Located in the Northwest region of India, Amritsar is home to several popular tourist attractions including Jalianwala Bagh, Wagah Border, Harike Wetland, Maharaja Ranjit Singh Museum, and Goindwal Sahib. Don't miss the Golden temple.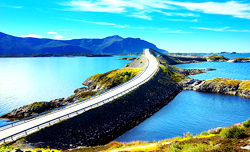 History Sightseeing's in Amritsar
Amritsar has various religious and historical sites. The emerging city is filled with countless historical sites including Bathinda Fort, Pul Kajari, Faridkot Fort, Tarn Taran, Gurudwara Lachi Ber, and much more. Amritsar attracts several million visitors every year from all corners of the country and other regions of the world.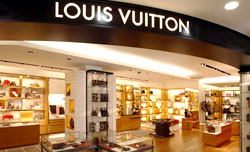 Best Shopping Malls
Amritsar is filled with wide range of shopping options including luxury shopping malls, local markets, bazaars, street markets, department stores, and branded outlets. The capital of Punjab is home for countless shopping locations including Katra Jaimal Singh Bazaar, Lawrence Road, Lohri Gate Market, Guru Bazaar, and Mishri Bazaar. Must buy Patiala Salwar Suit (traditional Punjabi dress for woman).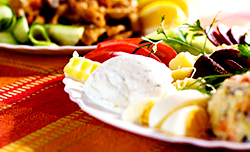 Food and Dining in Amritsar
Amritsar is one of the most fascinating destinations in the world. The city offers a wide selection of signature dishes including tandoori kulchas, channa bhatura, puirs, mutton tikka, multi-layered parathas, marmalades, and much more. Check out some of the best places to eat like Kesar Da Dhaba, Crystal Restaurant, Bharawan Da Dhaba, Kulcha Land, and Temptation Restaurant.
Transportation in Amritsar
The local transportation in Amritsar is well developed with various modes of vehicles including public buses, taxis, auto rickshaws, and trains. There are a number of trains running between Amritsar and other major cities in the country at an affordable cost.
Amritsar Airport Information
Sri Guru Ram Das Jee International Airport is located at Raja Sansi village which is about 11 kilometers northeast of the city Amritsar. This airport operates domestic and international flights to all major destinations across the world. Sri Guru Ram Das Jee International Airport is considered as one of the busiest international airports in the country.
Local Transportation To & From Amritsar Airport
Sri Guru Ram Das Jee International Airport has one integrated terminal, which is used by both domestic and international arrivals and departures. This terminal can accommodate 1200 passenger and fully equipped with all modern facilities.
Popular Airline Routes
Amritsar Airport AddressSri Guru Ram Das Jee International Airport
Ajnala Rd,
Near Village Rajasansi,
Opp. Hotel Radison Blue,
Amritsar,
Ph: 0183 221 4166
Scroll